What are the Advantages of Kitchen Cabinet Refacing?
When remodeling your kitchen, there are several reasons why you should seriously consider refacing your kitchen cabinets rather than scrapping them and installing new ones. Among those benefits are such bonuses as a significant savings of time and money while also allowing you to express your creativity. This leaves you with more resources to enjoy other activities once the kitchen cabinet refacing is complete.
Saving money on the kitchen renovation is one of the more obvious advantages of kitchen cabinet refacing. Assuming your old cabinets are in decent condition, stripping them down and refinishing the frames and doors will be much cheaper than purchasing new cabinets. Since you can do the work yourself, this means there is no need to hire someone to do the job, which saves you even more money in the long run. It is not unusual for a refacing project to cost less than a quarter of what it would cost to purchase new kitchen cabinets and have them professionally installed.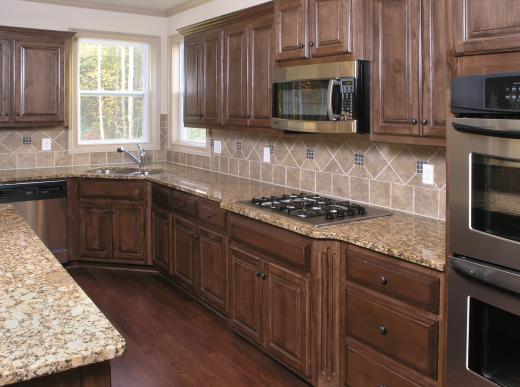 You will also find that choosing to go with kitchen cabinet refacing will mean that your kitchen is restored to proper working order in much less time. In fact, there is no reason that the project has to take more than a weekend. Removing the doors and stripping them can easily be accomplished in an hour or so. Once they are primed, the doors can be repainted or restained and set aside to dry for the rest of the day.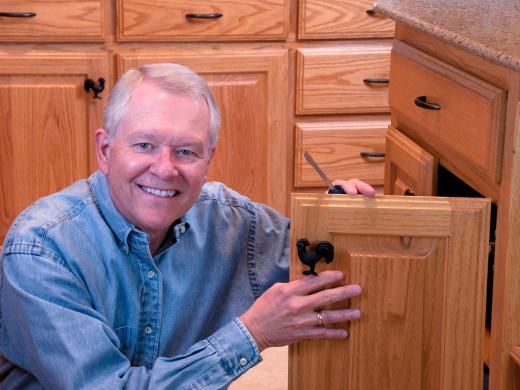 In the interim, you can move on to the second phase of kitchen cabinet refacing by addressing the framework. There is no need to remove the frames from their positions in the kitchen. You can strip, paint, and restain them in place, saving even more time. The following day, the doors can be outfitted with new hardware and installed on the newly refinished framework. All in all, your kitchen is back in working order in twenty-four hours or less.
A third benefit to kitchen cabinet refacing is the sheer joy of doing the work yourself. This allows you to express your own personal creativity and sense of style. The cabinetry can be stained or painted to your taste. If you like, you can also add additional architectural detail to the door facings to provide more of a change to the appearance of the cabinetry. Choosing new hardware completes your vision, leaving you with a new looking kitchen that is exactly the way you want.
Whether choosing to go with cabinet refinishing or painting cabinets in a new and bold color combination, doing the work yourself will save you a lot of time and money, while also affording you the chance to make your home more uniquely your own. Check into information about kitchen cabinet refacing and begin formulating your plans to give your kitchen a whole new look.
AS FEATURED ON:
AS FEATURED ON:

A kitchen with refaced cabinets.

By: ChmpagnDave

Cabinet refacing is a much cheaper option than purchasing new cabinets during a kitchen renovation.