What Are Laminate Countertops?
Laminate countertops are made from a thin piece of laminated plastic that is adhered to a base or substrate. The substrate might be particle board or plywood. Popular brands of laminate countertops include Formica®, Arborite®, Nevamar® and Wilsonart&reeg;. The laminate countertop was first created in the 1950s and the color and pattern options today are extremely wide.
There are many natural looking colors and patterns of laminates made to resemble granite, slate and other types of stone. For example, cool gray metallic laminate counters provide an alternative to stainless steel. Some natural-looking laminate countertop patterns feature rich veins that look like minerals running through the design. Other laminate designs may look noticeably artificial.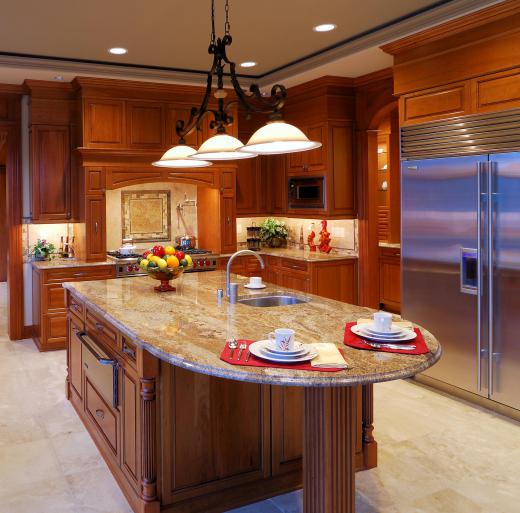 Laminate countertops are available in many solid vivid colors and graphic patterns. They are an affordable option when a bold colorful look is desired. Just some of the many laminate countertop patterns include checks, dots, swirls and assorted geometric abstract graphics. Colorful graphic laminate counters are considered an inexpensive way to add color and design to a small bland kitchen or bathroom. There is almost as much selection in laminate countertop colors, finishes and patterns as there is in fabrics.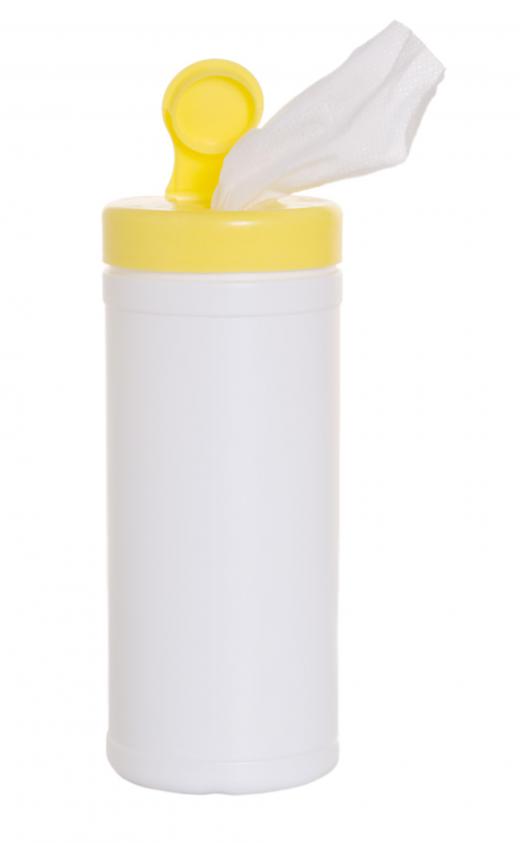 Edges are an important consideration when choosing a laminate countertop. The three main edge styles are straight, bevel and post-formed. The straight edge type is also called the self-edge, and is the original, boxy one first invented in the 1950s and it leaves a thin brown line around the edges.
The bevel edge type of laminate countertop is often in a color that contrasts with the rest of the countertop. This beveled trim is usually a color found elsewhere in the kitchen. The contrasting effect of bevel edge countertops can be practical and not just decorative. For instance, a beveled edge that contrasts with the rest of the counter can stand out so it is more visible to the elderly and the visually impaired. The post-formed types of laminate counters have rounded edges and are pre-made by machines in lengths that can be adjusted to fit any bathroom or kitchen.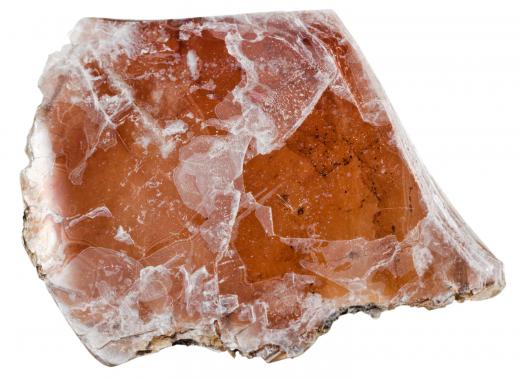 A plus in choosing laminate countertops is that they are an inexpensive option to natural and other countertop choices. The drawback of the laminate countertop in general is that it is not that long lasting. It is not heat resistant like natural stone. Laminate countertops are easy to clean with soapy water. Abrasive products should not be used for cleaning as they can ruin laminates.
AS FEATURED ON:
AS FEATURED ON:

By: Harry HU

Laminate can be manufactured to look and feel a lot like granite for countertops.

By: Edie Layland

Disinfecting wipes may be used on some laminate countertops for cleaning purposes.

By: vvoe

Formica® was developed as a replacement for mica electrical insulation, which is how they derived the new product's name.

By: ostap25

Laminate counter tops are an inexpensive option with good durability and plenty of color choices.