Colonnettes are small, slender columns commonly used in architecture to flank or subdivide windows or doors. Less commonly, they are used to support an arcade, gallery, or porch or to create what is known as a blind arcade — a trompe l'oeil relief giving the impression of looking out through an arcade, but which is on a long wall. Often, the opening the colonnettes are framing is arched. Generally, they are used for purely decorative purposes and are not depended upon to support any part of of a structure.
They are commonly fashioned from marble, plaster, iron, or wood, and are used both in interior spaces and on building exteriors. Colonnettes may appear singularly, or in rows or clusters known as piers. The word colonnette should not be confused with colonnade, which indicates a long row of standard-sized columns.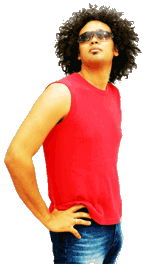 Colonnettes feature heavily in Romanesque and Gothic architecture, especially in cathedrals such as the one at Tours, France, whose facade features enormous columns, each made up of many smaller colonnettes. They continued to be used through the centuries, both on public buildings and private residences throughout Europe and the Middle East, and many examples are still extant today. In the US, they are commonly found on the entryways or verandas of large plantation-style homes in the South built during the Federal Period, as well as on early 20th century structures, such a theaters and apartment buildings, built in the flamboyant Spanish or Moorish style. One example of this kind of architecture is Chicago's Aragon Ballroom, built in in 1926, which features colonnettes on its outer windows and corners, as well as indoors supporting an arcade.
In private homes, especially in those of the Victorian period, wood colonnettes were often used indoors as part of a fireplace or mantel. A baluster is a type of colonnette used to support a stairway railing, while a balustrade serves the same function on a porch or balcony. Colonnettes are also sometimes used in interiors to create a separation of rooms without requiring an actual doorway.
Indoors or outdoors, colonnettes lend themselves better to large, traditional homes than to smaller, cottage-style homes or more contemporary dwellings. The Colonial Revival style of home almost always incorporates colonnettes, and they are even featured on smaller examples of the style, albeit in a properly scaled-down form. They also tend to give an air of formality which is something to consider when using them as a decorative element.
AS FEATURED ON:
AS FEATURED ON:

Man with hands on his hips