What are Acoustic Ceilings?
Older house designs often called for very high ceilings, primarily to draw hot air away from the living space. Now, acoustic ceilings continue to be a popular choice in many offices, businesses and schools.
Interior designers seeking an affordable method to lower the height of a modern room and also deaden ambient noise developed acoustic ceilings. A gridwork of metal strips is hung from the room's true ceiling and individual panels of sound-absorbing material are dropped into the sections. Heating and cooling ducts can also be hidden behind these ceilings, along with unsightly wires for overhead lighting and pipes for plumbing fixtures.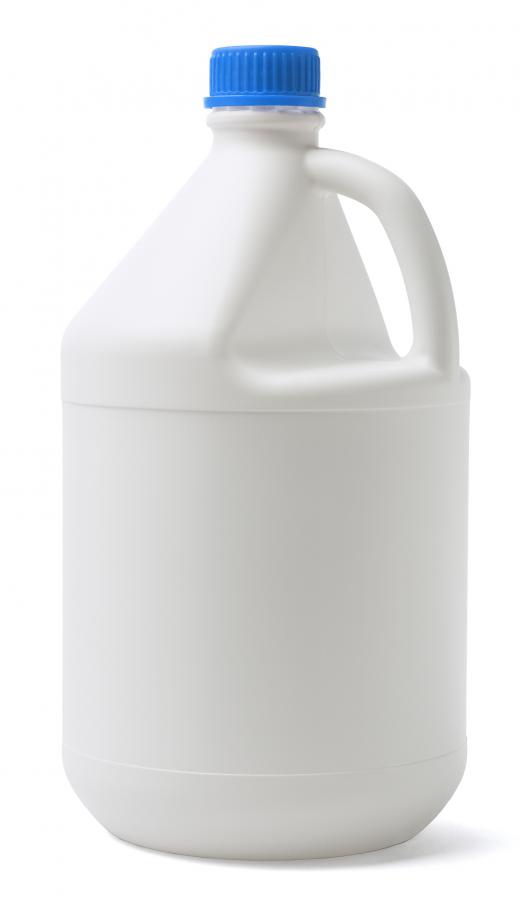 The use of acoustic ceilings reached its zenith in the 1960s through the early 1980s. In 1978, products containing asbestos were banned for home use by government regulators, and this affected the manufacture and installation of most acoustic panels in use at the time. Many homeowners hired specially-trained contractors to remove the older acoustic ceilings from their homes. Some restored the ceilings to their original dimensions, while others selected other panels without asbestos. The typical 'popcorn' textured ceilings also fell out of style with the advent of more stylized paneling.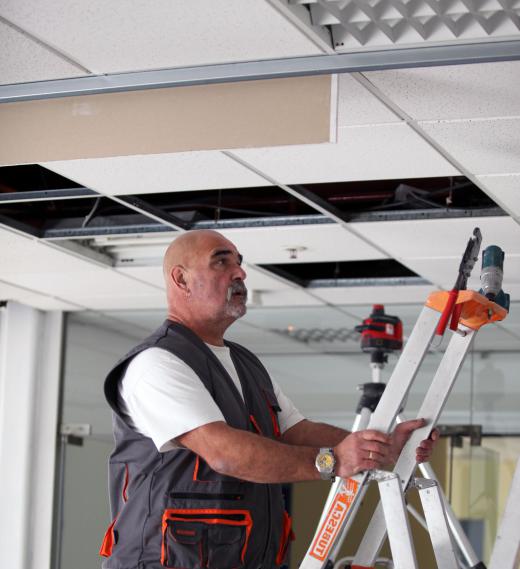 Acoustic ceilings do help to dampen noises between floors and they can be painted to match the decor of the room. One drawback with traditional acoustic ceilings is water stains from roof leaks. The pooling water can create a buckled appearance or cause an individual panel to fall out unexpectedly. Dried water stains can be very unsightly, but treatment with bleach or a special acoustic panel restorative can help. Replacing an individual panel in this type of ceiling is not especially difficult, so homeowners can always change from a stucco finish to one with sparkles or a rough appearance.
One popular use of acoustic ceilings is an instant fix for unappealing rooms. Instead of an expensive renovation of a dilapidated ceiling, a grid can be installed in a few hours and acoustic tiles dropped in. Special fluorescent lighting panels which match the dimensions of a single grid can also be wired in minutes and dropped into place. Lowering the height of a ceiling through traditional building techniques could take days of framing, wiring and plastering. Although acoustic ceilings have been accused of being too much of a quick fix, the drop paneling system they represent is still used today as an inexpensive alternative to a complete renovation.
AS FEATURED ON:
AS FEATURED ON:

By: design56

Bleach may be helpful for treating dried water stains on a ceiling.

By: auremar

Acoustic ceilings are a popular choice in many offices, businesses and schools.

By: darkhriss

Traditional acoustic ceilings may have water stains from roof leaks.