Is It Possible to Find a Quiet Kettle?
A kettle is an essential appliance in any home, but they are commonly considered to be noisy devices. Many manufacturers have realized that consumers desire a quiet kettle and have developed products to address this issue. It is worth considering that, while the appliance itself can operate at a high volume, vibration due to the location of the device can also have an effect on the noise created during boiling.
An electric kettle works by passing electricity through a sealed heating element. The element acts as a resistor, which transforms the electrical current into heat by restricting the flow of electricity through the element. The main form of noise created during the boiling of an electric kettle is caused by vibration from water molecules becoming agitated as the heating process occurs.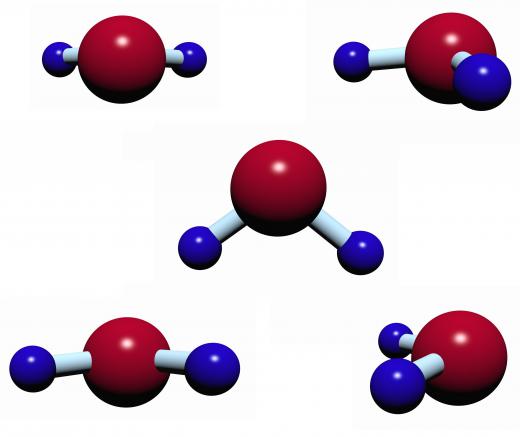 Some manufacturers have attempted to produce a quiet kettle by altering the shape of the water-holding tank of the device and through using different element configurations and shapes. These amendments to the traditional style of an electric kettle actually have very little effect on the vibration caused in operation and therefore show little improvement in noise reduction. It is possible to reduce the operational noise from a standard electric kettle by damping the vibrations. Vibration damping can be achieved by placing a towel or some other form of soft barrier under the kettle base; this will restrict the vibration being passed through to the hard surface on which the kettle is placed.
The most effective quiet kettle to purchase may not actually be marketed as such. Insulated kettles — those which are manufactured with a twin-wall construction to maintain a surface that is cool to touch — work as a quiet kettle due the vacuum that exists between the inner and outer skins of the kettle body. As heat movement is reduced by the twin-wall construction, so vibration and noise movements are similarly restricted.
As a traditional alternative to electric kettles, standard stove kettles work through simple heat transferal from the hot plate into the kettle body. The noises that are produced by stove kettles are primarily caused by the movement of agitated water within the kettle body and the whistle that is produced when the steam passing through the nozzle of the kettle reaches sufficient velocity. There is little that can be done to reduce the volume of a stove kettle, but they are, in general, considerably less noisy in operation than electrical kettles and can therefore be thought of as a possible alternative to consumers looking for a quiet kettle.
AS FEATURED ON:
AS FEATURED ON:

By: Ioana Davies (Drutu)

Vibrating water molecules are the main source of noise in a kettle.