How do I Recognize Original Chippendale Furniture?
Thomas Chippendale never left an identifying mark on his furniture, which makes it very difficult to precisely identify an original Chippendale piece. Perhaps the only way to know for certain that a piece of furniture is truly Chippendale is through the preservation of original bills of sale. These original bills are generally found in estate papers and other such documentation. Original Chippendale furniture is noted for its unique craftsmanship, irregularities, and fine wood.
When attempting to determine if a piece is genuine Chippendale furniture, the legs are often the primary focal point. Thomas Chippendale often used what was known as a Queen Anne cabriole leg. At least three styles of Chippendale furniture legs were based on this shape, which twists gracefully to conclude in a characteristic foot. These included the club, lion's paw, and ball and claw. The other furniture leg styles were simply straight, such as the late Chippendale and the Marlborough, which featured square legs and feet.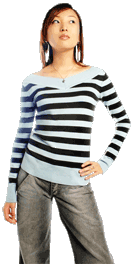 In the 18th century, Chippendale furniture was primarily manufactured from mahogany that was imported from the West Indies. Chippendale generally favored solid wood because it better accommodated the detailed carving of the furniture style. During the mid-18th century, it was common practice to purchase an exquisitely crafted decorative object or piece of antique furniture and have reproductions manufactured at a much lower price in order to increase its numbers. Incomparable reproductions of the Chippendale style were usually hand carved but lacked the depth and detail of carving typical of genuine Chippendale furniture.
Thomas Chippendale published a very detailed collection of stylish English Chippendale design templates entitled The Gentleman and Cabinet-Maker's Director in 1754. This book was one of the first furniture design publications and could prove useful in determining if a piece is indeed Chippendale furniture. Around that same time the Chippendale furniture makers introduced the new style camelback sofas, further expanding the line of Chippendale furnishings. These sofas were upholstered in rich velvets, damasks, and brocades.
Collectors should look for craftsmanship evidence, such as hand sawing and possible wood shrinkage. Tool marks and uneven joints are common features of original Chippendale furniture because it was entirely handmade. Chippendale design reproductions were generally constructed from considerably younger mahogany. The younger wood is not nearly as dense, and is a bit grainier than the older mahogany that was used to manufacture the genuine 18th-century Chippendale pieces.
AS FEATURED ON:
AS FEATURED ON:

Woman with hand on her hip