Bricks are made from natural clay, and can last for centuries when properly installed. Instead of investing in new bricks, many homeowners are turning to reclaimed bricks to add character to projects ranging from fireplaces to patios. Reclaimed bricks have been recycled from previous projects, and often have an aged or weathered appearance. While it is possible to buy reclaimed bricks from building supply stores, these bricks are typically expensive, and often cost more than new brick. To save money, you can reclaim bricks on your own simply by removing the old mortar and cleaning the bricks for reuse.
In order to reclaim bricks, you'll first need to find a source of old bricks. Keep an eye out for local buildings or homes that are being demolished, and ask if you can haul away the old bricks when the builder is done. He may be happy to give you the bricks so he can save on hauling and disposal fees. Some homeowners will even place classified ads online or in the newspaper that allow you to keep bricks and other materials in exchange for demolishing an unwanted structure on their property. You can also check your local dump, as some separate out building materials like brick for recycling.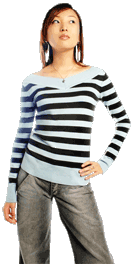 One of the easiest ways to reclaim bricks is to take them from your own property during a renovation or remodel. To do this, you'll need to use a masonry saw to cut the brick into small sections along the grout lines. Keep the sections limited to no more than three or four connected bricks, as this makes the cleaning process easier. Wear safety glasses and other protective gear, and take extreme caution to protect yourself and your property when completing this task. Plan the work carefully to keep bricks from falling onto you as you work, and make sure to use supplemental supports if you are cutting into a load-bearing wall.
To reclaim bricks and use them for a new project, you'll have to remove the old mortar. Use a chisel and mallet to clean dried mortar off of the bricks. Slip the tip of the chisel into joint between the brick and mortar, then strike the head of the chisel with the mallet so that the mortar falls away. Wear safety glasses during this process to protect your eyes from flying mortar chips.
Once you reclaim bricks and clean them, you can use the vintage bricks on almost any home building project. Indoors, reclaimed bricks can be used to construct accent walls or even a fireplace. Outdoors. these bricks can be used to build a retaining wall or patio, or as part of a planting bed or other garden features.
AS FEATURED ON:
AS FEATURED ON:

Woman with hand on her hip