How do I Choose the Best Sock Organizer?
Choosing the right sock organizer depends a lot on where you would like to keep your socks. Most people choose to keep their socks in a drawer, but there are other types of organizers available. With the wide variety of styles available, knowing what your needs are for space and function will make choosing a sock organizer easier.
If you choose to use a special drawer for socks, there are a number of sock-drawer organizers available. Many of these are dividers or trays that create space in a drawer that can be used for socks. They are usually made of plastic or cloth but some are made of wood, although they are usually more specialized and more expensive.
Some of the sock-drawer organizers are made with small, individual compartments that can hold a pair of socks. If you don't like digging through socks to find the right pair, this may be a good solution. The one disadvantage that these organizers have is limited space, as storing the socks individually takes up more room. Some of these organizers are adjustable, and you can create more or fewer compartments depending on your needs.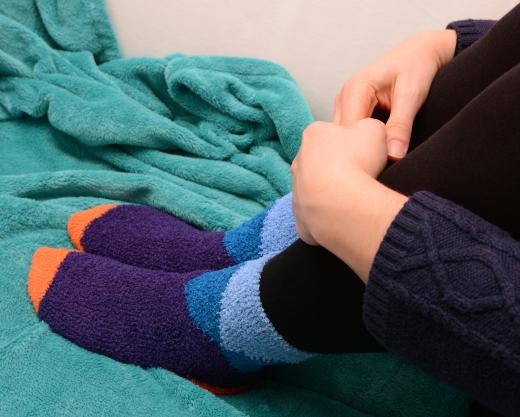 If you do not have a special sock drawer or don't have room for a chest of drawers, there are single sock drawers available. These come in a variety of materials and styles, although they are usually wood, plastic, or some type of mesh cloth. They can be stored under a bed or in a closet, and often come as part of a stackable unit with other drawers or containers.
An easy and inexpensive solution is to purchase a plastic container. Although not made for socks, they can typically suit the purpose. The one disadvantage is they might not be as organized as one made specifically for socks or sock-drawers.
You could also to purchase a small set of drawers as a sock organizer, usually the size of a nightstand. If you are willing to spend a little more and have the space, this can be an elegant solution. There are sets of drawers that are specifically built for socks and underwear and come with compartments built into them already.
Most department stores and bed and bath stores have sock organizers, but there are a large variety of styles available online. The only thing to consider is the dimension of the sock organizer. Make sure it will fit in your drawer or wherever else you planning to store your socks.
AS FEATURED ON:
AS FEATURED ON:

By: Popova Olga

Plastic containers may serve as sock organizers.

By: sarahdoow

Some people may prefer to organize socks by the level of warmth they provide.