How do I Choose the Best Pinch Pleated Curtains?
Pinch pleated curtains can add timeless elegance to any room. Pinch pleated curtains are often lined, making them energy efficient as well as providing room-darkening benefits. To choose the best pinch pleated curtains for your window, you need to make several choices pertaining to functionality, price, style, color and fabric. Another important consideration is the type and number of pleats you want the curtains to have.
Pinch pleated curtains are created when the curtain fabric is folded or "pinched" and then sewn together at set intervals, creating evenly spaced folds or pleats in the fabric. There are several types of pinch pleated curtains, including single pleat, double pleat, and triple pleat, which is also known as a French pleat. The difference between each pleat type is how many folds make up each pleat. A single pleat has one fold, a double pleat has two folds, and a triple pleat has three folds.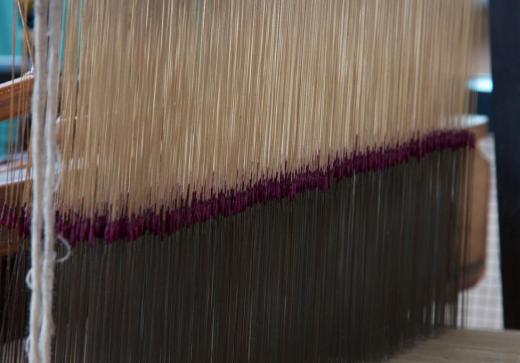 Pinch pleated curtains are usually considered a formal window dressing and are most common in drapery-style curtains, though window valances can also be pinch pleated. They are more formal than other styles of curtains, so pinch pleated curtains are most often used in formal rooms such as dining rooms and living rooms, rather than casual rooms such as kitchens and family rooms. They can be used in any room if the right fabric and color choices are made to complement that room.
The curtain length and fabric plays an important role in determining how formal the overall look will be. Fabrics such as suede, velvet, silk and jacquard are often used for pinch pleated curtains. Heavier materials, such as velvet or suede, give a rich feel to the room; they can also be heavy and dark, so it is best to avoid these materials in small spaces or in rooms with dark walls or dark furniture. Lighter materials such as silk or satin can still be elegant while lightening up a room. They tend to let in more natural daylight than heavier materials, making them a good choice for almost any room.
When choosing your curtains, consider how long you want them to be. They come readily made in an assortment of lengths, so you can choose to have them as long as the window itself, long enough to run from the curtain rod to the floor, or longer than floor length to create a small pool of material on the floor. Always measure the actual window to determine the proper length and width measurements.
The color and pattern of the curtains are other significant choices. When choosing between a solid color and a patterned fabric, you need to choose curtains that will complement the existing color scheme and décor of the room in which they will be hung. On the other hand, choosing a bold color or pattern for your curtains can make your window treatment the focal point of the room and be the starting point of your room's design.
Pinch pleated curtains are usually hung on the curtain rod by using drapery hooks. The straight end of the drapery hook is slid into the pleat on the backside of the curtain, leaving the loop part of the hook free. The hook is then looped over the curtain rod to hang the curtains. Curtain clips or clip rings can also be used to hang pinch pleated curtains. The clips snap onto the curtains and then the ring part is slid onto the curtain rod.
AS FEATURED ON:
AS FEATURED ON:

By: Gary Denham

Jacquard is a type of weave used to produce pictorial effects.

By: Halfpoint

Measuring the window area will help you decide what size curtains to buy.

By: Joy Fera

Valances can be pleated to match curtains.

By: LoloStock

Curtains may come in single-, double- or triple-pleats.