How do I Choose the Best Kids' Wheelbarrow?
Kids' wheelbarrows come in many different sizes and shapes. Choosing the best wheelbarrow for your child depends, among other factors, on the age of the child and the type of use it will get. You should select a wheelbarrow that is the correct height for the child, ensure that it is not too heavy for him or her to handle, and with handles that are easy to hold. If the wheelbarrow is for play, a plastic wheelbarrow might suit your needs; if the child will be working in the garden, however, a metal wheelbarrow is more appropriate. Kids' wheelbarrows are made with both rubber and plastic wheels, so take the terrain into consideration when determining which type to purchase.
A very young child can benefit from a toy wheelbarrow used to haul around stuffed animals and dolls. In this situation, you might want to select a small, lightweight plastic wheelbarrow. These toy wheelbarrows often come in bright, child-friendly colors or silly shapes. The wheels are usually plastic and intended either to be used strictly indoors or very gently outside. If you select a plastic wheelbarrow for permanent outdoor-only use, be aware that the sun, snow, and temperature changes will eventually cause the plastic to fade, mottle, and crack.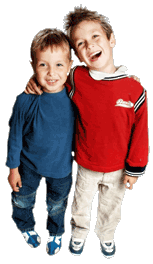 If your child is older, consider something larger than the typical small, plastic kids' wheelbarrow. A metal kids' wheelbarrow can handle heavier use and allow your child to assist you while working in the garden. If you want your child to be able to haul dirt, rocks, and brush in the wheelbarrow, a scaled-down version of the full-sized adult wheelbarrow is a good choice. Metal wheelbarrows should be sturdy enough to stand up to a child's rough play, but not so heavy that the child is unable to handle it with ease.
A big part of selecting the right kids' wheelbarrow involves looking at the wheel itself. Kids' wheelbarrows come with both plastic and rubber wheels. A plastic wheel is a decent choice if the wheelbarrow will primarily be used as a toy or if the child is very young. For your older child, however, you might prefer a solid, rubber wheel that provides more traction in the backyard, particularly if the grass is wet or slippery.
When you choose a kids' wheelbarrow, take the time to consider what type of handles you prefer. Wooden handles are a popular choice, but can become splintered and rough with age and exposure to the elements. Plastic handles can fade, crack, and break. Select a wheelbarrow with a handle that is comfortable for your child and not too large. Whether you go with wood handles, or plastic ones, it is a good decision to check them often for flaws or splinters that could hurt or injure your child or compromise the safety of the wheelbarrow.
AS FEATURED ON:
AS FEATURED ON:

Two young boys