How Do I Choose the Best Indoor/Outdoor Carpet?
Whether you want durable carpeting for your home or comfortable flooring for a deck or other exterior area of your house, you may be considering buying indoor/outdoor carpet. It is typically more rugged than the average indoor carpet yet softer than most other options for the outdoors. Before selecting the best indoor/outdoor carpet for your property, consider where you will put it, because this is likely to impact the color and design. You also should make sure it is durable enough to withstand the elements, including both moisture and sunlight. Additionally, you'll probably want to find out just how comfortable it is before expecting to be able to sit on it or stand on it with bare feet.
It is recommended that you pay the same attention to the design and color of your indoor/outdoor carpet as you would to any other type of flooring. It should complement its surroundings, whether it will be placed indoors or out. For example, if you plan to place it in a backyard with a beach theme, then you may want your carpet to be a sandy beige, a watery blue or another color that matches the theme. If you plan to place it inside the house, consider whether the carpet you choose looks good when paired with the furniture or wall colors. The colors and designs of these carpets have improved over the years, so you should have plenty of options to choose from in picking the ideal candidate.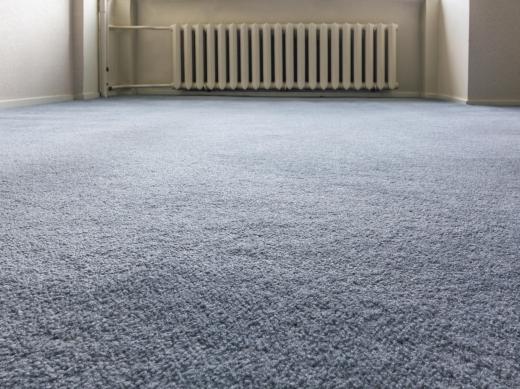 If you plan on putting your indoor/outdoor carpet outside the home, you will need to choose a durable type that will last for years while facing constant exposure to the elements. For example, make sure the one you choose features a backing that protects the carpet from moisture, especially if it rains a lot in your area. This should help reduce the risk of mildew and mold. A durable indoor/outdoor carpet also should be able to withstand sunlight, because many high-quality carpets are resistant to ultraviolet (UV) rays. Additionally, make sure the carpet you buy is resistant to stains and can stand up well to lots of foot traffic.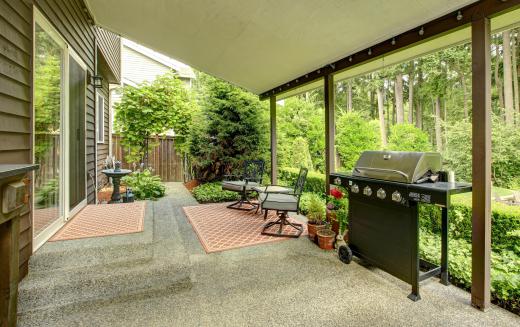 One of the main points of carpeting is to provide a soft, comfortable surface for you to walk on or sit on. Just because your carpet is durable enough for the outdoors does not mean it should be much stiffer than carpets made specifically for inside the home. The selection tends to be wide enough that you should be able to find a fairly soft carpet that also is durable. Consider touching the fibers of the carpet before you buy it, or at least read reviews from other customers to ensure that the one you want is comfortable.
AS FEATURED ON:
AS FEATURED ON:

By: maigi

Indoor/outdoor carpeting may not be as comfortable or soft as indoor carpeting.

By: Iriana Shiyan

Nylon and other artificial rugs can be ideal for use on patios and porches.

By: Wollwerth Imagery

Indoor/outdoor carpet may be featured in a sun room.