How do I Choose the Best Gold Flatware?
Since the latter portion of the 20th century, the use of gold flatware for family gatherings and other special occasions has become popular. While silver and stainless steel flatware are still more common, a number of manufacturers now include a number of different flatware designs featuring eating utensils plated in gold. The trick is to find gold flatware that is high in quality, but available at a low cost.
Since gold flatware is really gold-plated, it is important to examine the quality of the plating before making any purchase. Look closely as the finish of the plating. Good quality pieces will have a smooth and even finish. If you notice small bubbles in the texture of the plating, don't waste your money. That plating will begin to flake and fade after only a few uses.
Also take into consideration the manufacturer recommendations as they relate to cleaning and caring for any set of gold flatware that attracts your attention. Like different types of silverplate flatware, some gold sets must be washed by hand. Others are considered safe for the dishwasher. If you normally wash dishes by hand, this is not an issue either way. But it you like to use your dishwasher, make sure you choose a brand of flatware that is considered dishwasher safe.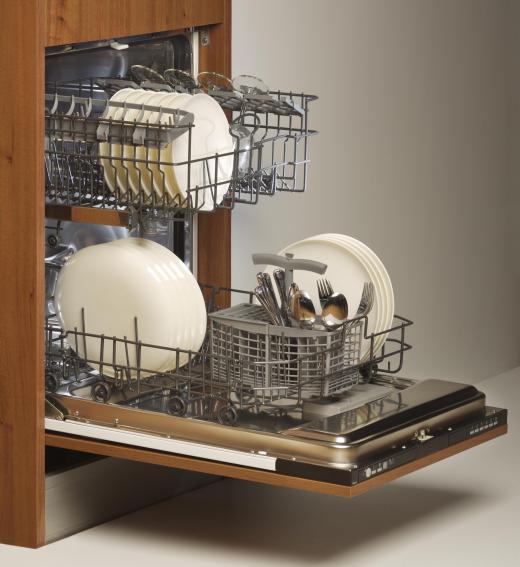 Today, there are many more designs available with gold flatware than in years past. This is good news for you, since you can choose a design that works well with your dinnerware or china patterns. For a more contemporary look, go with a design that is sleek and relatively plain; it will blend in nicely with any type of table you set. If you want something more formal, go with a design that is detailed and intricate. This will allow your choice of flatware to lend itself to regular use at dinner parties, holiday dinners, and other special occasions where presentation is as important as the menu.
As with any household purchase, price is also a factor when choosing the best gold flatware. Ideally, you will find a service for eight or twelve that is of high quality but still affordable. Don't lower your standards in order to purchase flatware that is available for a low price. The service will not last as long, and you will spend more money in the long run. If necessary, save up for a flatware set that will hold up to a lot of use for a lot of years. When the pieces still look new twenty years from now, you'll be happy that you went to the extra effort.
AS FEATURED ON:
AS FEATURED ON:

By: Maksim Shebeko

Gold starts off as small flakes and nuggets.

By: mitev

Some types of gold flatware may be dishwasher safe.

By: viperagp

Since gold flatware is really gold-plated, it is important to examine the quality of the plating before making any purchase.

By: Jodie Johnson

Price is an important factor when choosing gold flatware.

By: littleny

Gold flatware may be used for formal dinner parties.