How do I Choose the Best Dust Mop?
When choosing a dust mop it is best to consider your needs. Dust mops come in several varieties. The styles of dust mops include: looped end, microfiber, cut end and secure to the mop frame with a clip or tie style. There are also different materials that are used to make dust mops. Some are cotton, and others are made from blended materials. Regardless of style or material each mop works differently, and each mop is made to fit certain needs.
Household mops are generally made of cotton, and they are the least expensive type of mop. They are able to be laundered, and they pick up small pieces of debris and lint. Cotton blend dust mops offer a more durable choice which are ideal for general janitorial work and health care centers. Blend mops are also washable and do not lint as cotton does.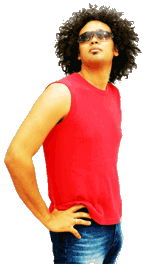 A looped end dust mop often has a long ad rectangular-shaped head; however, it can also have long and looped cotton strands which work best for large areas. The protruding strands from the head are looped and sewn back to allow the mop more surface area for picking up dirt. This style of mop does not have loose ends, so will last longer, be less vulnerable to tangling, and withstand laundering better.
Cut end dust mops are not intended for heavy-duty jobs. They are more economical and also less durable than looped end. They cover less of an area when used for cleaning, but because of their cut ends, can pick up finer particles from the flooring. Cut end mops come in two styles – sewn and tufted. A fringe is sewn in the center for additional coverage for the sewn style. The tufted style includes a cluster of strands that are grouped closely together. The cut end mop cannot be washed in the laundry, as it will fray and unravel.
A tie-style dust mop is attached to its frame with ties on each side. The ties secure the mop head in place with bows. Clip style mops use clips or snaps to attach to the sides of the mop frame. A good residential mop is a microfiber dust mop. They do not pick up large pieces of debris, but are a convenient choice for high-traffic areas that require quick and easy cleanup. They are easily laundered and do not tend to fray.
The make of the mop's handle will determine the backing of the dust mop. The most commonly used handle types are metal tip, threaded, and tapered. Each style will have a unique range of motion. Some backings are made of cotton, but synthetic backings are becoming more popular because it is quicker drying and longer lasting.
Some other qualities one should look for when choosing a dust mop is durability features. They should have reinforced stitching on the stress point of the mop to increase its performance. They should have pre-shrunk backing which prevents shrinkage if the mop should get wet. Finally, looking for a sturdy, high-quality yarn is important if on the lookout for a long-lasting mop.
AS FEATURED ON:
AS FEATURED ON:

Man with hands on his hips