Microfiber is a type of material that is primarily used as an upholstery fabric because of it strong and durable nature, but it can also be found in other household products such as drapes, linens, and cleaning tools like mops. The material is less commonly used for clothing, because it is flammable, but it is often used for athletic attire because of its ability to wick moisture away from the body. Made primarily of petroleum waste products, the material makes use of waste that would otherwise fill up landfills.
Development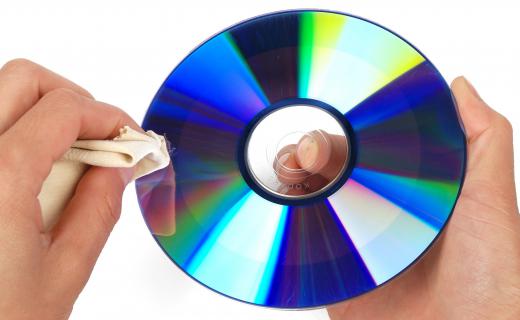 During the middle of the 20th century, the manufacturing of synthetic fibers began to expand into new areas. One of the breakthroughs was to take the sludge that was left over after oil had been refined and turn it into a synthetic fiber that could be used in upholstery; the process of refining this waste product yielded a substance known as polypropylene, which could in turn be processed into a thin olefin fiber. Olefin fibers were ideal to use in the production of car upholstery, home and office carpeting, and even some draperies. Olefin fibers caught on in a big way during the 1970s with one company in particular, Hercules, Inc., producing their own branded form of olefin fiber, which was dubbed Herculon®.
Continued experimentation allowed for the use of polypropylene to develop an extremely fine fiber, today referred to as microfiber. This extremely thin, but surprisingly resilient, fiber could be used for a number of textile applications that the broader weaves of olefin fibers were simply not suited for because of their density. Today it is possible to transform what would have been waste into a highly-valued material.
Moisture-wicking
Microfiber has the excellent wicking properties, meaning it will absorb moisture and oils rather than allow them to set on the surface of the material. This makes it an ideal material for such things as footballs and basketballs, as the sweat from the players' hands will not make the ball slippery and harder to hold. The moisture-wicking characteristic also makes the material a popular choice for furniture, particularly couches, as most food and liquids can be easily wiped off before the furniture is stained.
Household Supplies
Microfibers are also used for various types of cloth where absorption of water is desirable; for instance, cleaning cloths used for dusting, cleaning glass, mopping, or detailing cars are often made of microfiber material. Most cloths made of this material do not leave behind residue of lint or dust, which makes them ideal for waxing a car; however, it is important to note that microfiber material will absorb dust and lint. A good ideal is to wash the cloth after each use, to avoid any leftover residue that may be deposited the next time the cloth is used.
Linens
Microfiber is often used in other textile applications such as tablecloths, sheer draperies, and curtains. The stain-repelling ability of the microfiber blend in these types of products makes them very attractive to many homeowners, restaurant owners, and other types of business owners who prefer to use materials that are both good-looking and serviceable. Bath towels and hand towels are also popular when made in this material, as it is known to easily remove water and moisture.
Clothing
While the use of microfiber for clothing has been around for some years now, it is most often found in sports apparel due to its ability to wick away sweat. The material can also be found in medical compression socks, which are used to help patients increase blood flow. There are those that object to using the material for clothing because it is not a natural material and because it is flammable. Also, some people may feel that a garment made from microfiber material is not as comfortable as other fabric options.
AS FEATURED ON:
AS FEATURED ON:

By: Xuejun li

Microfiber cloth can be used to clean CDs.

By: mezzotint_fotolia

A runner's compression socks can be made with microfibers.

By: -- a-n-k-i --

The moisture-wicking characteristic of microfiber makes it a popular choice for basketballs.

By: Werner Fellner

Medical compression socks are made with microfiber.

By: AlessandroContadin

Microfiber is often used for athletic attire because of its ability to wick moisture away from the body.

By: nacroba

Bath towels may be made with microfiber.

By: svehlik

Microfiber may be found in drapes.