How do I Apply Stucco over Wood?
Before applying stucco over wood, you will need to attach a layer of roofing felt to the surface followed by a sheet of wire mesh. Then apply a thin layer of stucco to the wire mesh surface as a base for the final coat. Allow this base material to harden for one hour and scratch lightly with a plaster rake. Wait for the base coat to completely dry and apply a final coat of stucco using a trowel. To prevent cracking, mist the stucco lightly with water as it dries and allow at least six weeks for the material to cure completely.
When applying stucco over wood, a mesh base must be used to give the material something to adhere to. Use roofing felt to create a moisture barrier between the wood and stucco. Then attach a sheet of medium gauge wire mesh to the surface using galvanized roofing nails. The mesh material must be securely attached to the wood to adequately support the weight of the stucco. Overlap each piece of material to make certain there are no gaps left.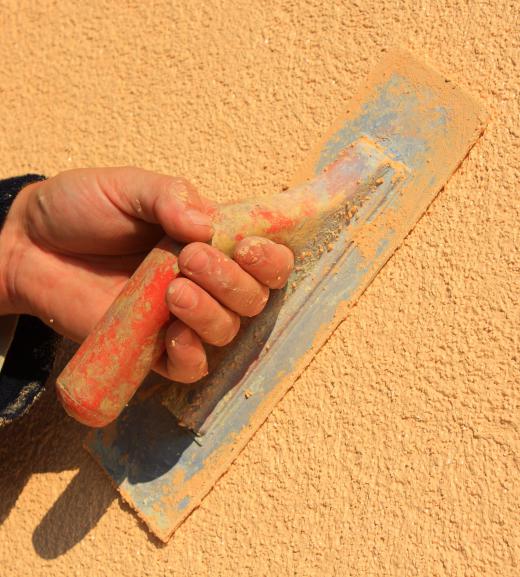 It is important to work on only one wall at a time when applying stucco over wood. Mix the dry stucco material with water according to the manufacturer's directions. Use only the amount needed for each layer to prevent the excess material from hardening. Apply a thin coat of stucco to the wire mesh with a flat finishing trowel. Use enough pressure to push the material through the mesh and lock it into place.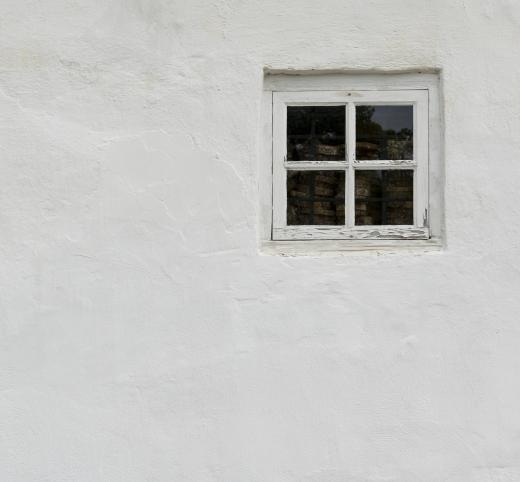 The next step in applying stucco over wood is to scratch the surface of the material with a plaster rake. Allow the material to harden approximately one hour before using the rake. Scratching the surface permits better adhesion of the final layer of stucco. Allow this layer of stucco to dry completely before proceeding with the final coat. Mist the surface frequently with water to prevent it from cracking.
Once these steps are completed, apply a final thin coat of stucco to the wood using a finishing trowel. If you are using a colored pigment, add it to the mixture before applying it. Use varying pressures and angles for the best finished texture, and mist the surface with water periodically until the stucco has completely dried. Each layer of stucco may take several days to dry depending on the temperature, humidity, and thickness. Allow at least six weeks for the material to completely cure before applying a sealer or paint.
AS FEATURED ON:
AS FEATURED ON:

Stucco is applied with a trowel.

By: lenatru

Older stucco homes typically have wooden laths.