Where does Dust Come from?
The term "dust" is really a generic name for any type of small particle. Outdoors, the atmosphere is filled with various kinds of particles, from windblown soil to pollutants. In a house, it is largely made up of dead skin cells, fibers from clothing and other materials, pollen and dander, and tiny particles of dirt. Dust comes from objects in the environment, and from the people and animals that live in it.
Outdoor Dust
Outdoor dust comes from bits of whatever is in the environment, from plants and animals to soil. Ash from volcanoes, ocean salt, pollen and minute bits of decaying organic matter make up these outdoor particles, which can circulate globally. The entire environment, from plants to animals, is constantly shedding dead cells. Industrial plants add to particulate matter in the air, and seasonal fires add more ash. Road dust, which comes from vehicle exhaust, tire and other automotive part wear and tear, road materials, and other sources, is a significant contributor to air pollution in many areas.
Areas that are arid or suffering from drought conditions are more prone to atmospheric dust. In the 1930s, for example, a combination of drought and agricultural practices caused farmland in the southern US Plains states to dry out. As the wind blew, it picked up the dry soil and carried it into the air, creating huge particle storms and "black blizzards." What became known as the Dust Bowl was resolved by a combination of soil conservation methods — including planting trees to help prevent continued soil erosion — and the natural end of the drought.
Indoor Dust
Though the air in most homes appears clear and clean, unless an air purifier or some other means of filtration is used, it contains quite a bit of dust. It comes largely from the people and animals that live or work there. It is estimated that humans lose 30,000 to 40,000 dead skin cells each and every minute, and these cells make up a large percentage of dust.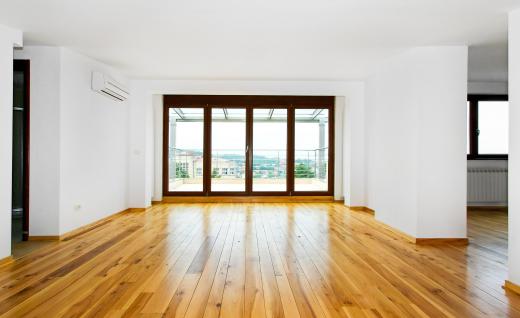 Furniture fabric, bedding, and clothes release fibers every time they are used or disturbed. Pets also contribute by shedding skin cells and hair. A good deal of dirt, pollen, mold, and other contaminants are brought into a home from the outside, where they add to indoor dust. If a home is carpeted, there are even more fibers being released into the air.
Dust Mites
Dust mites can be found nearly everywhere, and have been found living all over the world, except Antarctica. They are particularly drawn to mattresses and pillows, which are warm and moist, and where they feed on shed skin cells. Their fecal matter can trigger allergic reactions in some people, and this matter, along with dead mites, are also a part of house dust.
Getting Rid of Dust
While dusting and vacuuming can take care of particles that have already settled, an air purifier can help filter it from the air. If allergies are a problem, a homeowner should be sure to vacuum underneath beds, around baseboards, and in hard-to-get areas where attachments might be necessary. Vacuuming likely won't solve all of the problem, however; covering soft furnishings and mattresses with dust-proof covers can help. Vacuum cleaners fitted with High-Efficiency Particulate Air (HEPA) filters will keep dust and mites from recirculating through the appliance.
AS FEATURED ON:
AS FEATURED ON:

By: Michael Pettigrew

Dead skin cells from animals can create dust in a home.

An air purifier can help filter particles from the air.

By: nito

Mold can contribute to dust.

By: Tatty

Having a hardwood floor can help prevent dust accumulation.

By: EcoView

Outdoor dust forms from various environmental materials.

By: Tomasz Zajda

Drought conditions dry the earth and create dust.