What Kinds of Things can I Compost?
Compost is organic material that has decomposed to become rich soil or mulch. Many gardeners choose to make their own at home by recycling kitchen and yard waste and other organic matter. Some create a pile in the back yard, while others choose to spend money on special composters so the decaying matter isn't in plain view. A few even use worm bins in their homes for composting household waste.
Not only does compost provide rich nutrients and moisture to the plants in a garden, but it also recycles items that might otherwise be discarded and reducing waste that might go to a landfill. When spread out over the soil and around plants, this material will continue to break down for years, providing long-term nutrition that plants can't get from fertilizer.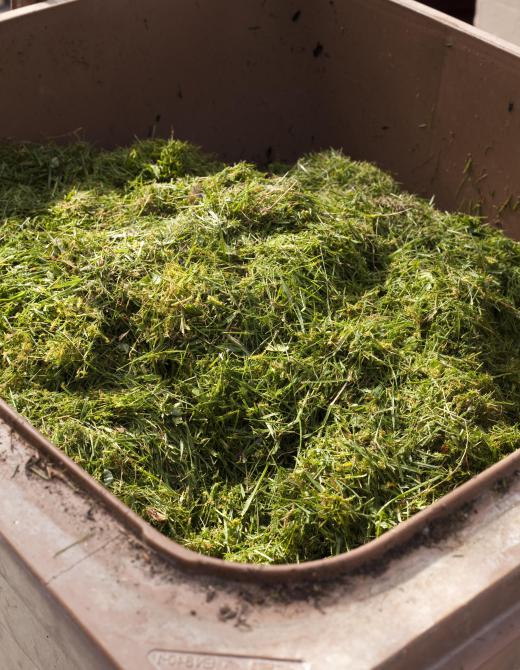 If you've been contemplating starting your own compost heap, but are afraid that it will cause your back yard to smell, you couldn't be more wrong. If aerated properly, it should have a sweet smell. In order to prevent the stench of rotting food, you'll want to avoid putting meat, fish, or the feces of carnivorous animals into your pile.
Here is a brief list of things ideal for composting:
Green Matter — Grass clippings, tree and other yard trimmings, vegetable peelings and other remains such as carrot tops and pith from fruit such as oranges, rotted fruits, vegetables, weeds.


Brown Matter — leaves, nut shells, saw dust, shredded or chipped wood (wood must be untreated), dead flowers and plants, pine needles, straw.


Other — Manure from plant-eating animals such as cows or sheep, egg shells, tea bags, coffee grinds.
Here's an unusual list of items that can be composted (most of these items are considered "brown") — Newspapers, hair, dryer lint, certain vacuum cleaner dust, charcoal, used coffee filters, feathers, cotton rags, bedding from pet rodents (such as hamsters and gerbils), string
For a compost pile to work properly, it has to have the proper mixture of green and brown ingredients in alternating layers, with the other stuff thrown in for good measure. If composed with the correct ratio of brown and green matter, the pile will remain warm and damp. To keep it this way, it must be turned regularly with a shovel or pitchfork. It takes at least six weeks for the organic material to break down enough to use in your garden, but it's better to wait at least a few months.
When your heap takes on a dark color, a crumbly texture, and an earthy smell, this is a good indication it's ready to mix into your soil. Once you notice how your garden is flourishing, you'll have no problem beginning the process again.
AS FEATURED ON:
AS FEATURED ON:

By: eag1e

Grass clippings can be used in compost.

By: faludi

Dead and dried up plants can be used for compost.

By: Patryssia

A compost bucket.

By: Shariff Che'Lah

Tea bags can be composted.

By: Nikolai Sorokin

Bananas can be composted.

By: Daniel Bujack

Used charcoal (once cool) can be composted.

By: Kasia Bialasiewicz

Fruits and vegetables can be composted.

By: PhotoSG

Recently pulled weeds can be used in compost.

By: Henrik Larsson

Some people use worm bins for composting household waste.

By: by-studio

Newspapers can be composted.

By: Supertrooper

Certain types of vacuum cleaner dust can be composted.

By: aigarsr

Manure can be added to a compost pile adding valuable nutrients of nitrogen, potassium, and phosphorus.

By: viappy

Homeowners may rake thatch from their lawns for compost.

By: digitex

Dryer lint can be added to a compost pile.

By: fotomatrix

Egg shells are good candidates for a home compost pile.

By: Manuela Manay

Yard waste can be turned into compost.