Wildcrafting is a term used to describe the practice of collecting or gathering plant materials from their natural environment. Harvesting wild plants in this manner is done for a variety of reasons, most commonly for medicinal purposes or nature crafts. Anything from herbs and flowers to berries, branches, and foliage can be used for wildcrafting.
Natural environments, including gardens, have been a long-time source of many wildcrafting traditions. Herbal remedies, supplemental food, and decorations came from what was readily available in and around the homesteads of early settlers. Wildcrafting has continued to be a time-honored tradition for many nature lovers, even becoming a popular hobby.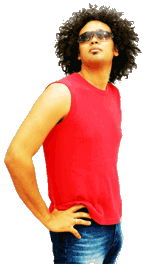 While the majority of wildcrafts are harvested among uncultivated plants in various native habitats, they're not just limited to wilderness or wooded areas. In fact, nowadays many wildcrafting materials can be collected from home gardens and landscapes in addition to the wild. Although gardens can be a never-ending source of wildcrafting materials, wooded areas still remain the most popular locations for harvesting wild plants.
There are, however, certain guidelines that should be followed before collecting wild plants outside the home garden. Wildcrafters should not only be familiar with the types of native plants within their particular region, but should also be well-versed in the current laws that govern both rare and endangered plants. Local cooperative extensions usually provide free information about the native plants within a given area.
When harvesting plants in the wild, it's important to take only what is required for a specific wildcrafting project and nothing more. For instance, in most cases only the branches, foliage or flowers are taken while leaving the remaining plant intact. In rare events, an entire plant may be used. However, this is often replaced with seeds from the harvested plant. This helps to ensure that enough plants and seeds remain for continual growth and survival.
There are other considerations when wildcrafting. Regardless of whether an area looks abandoned or vacant, the property itself will most assuredly have an owner. Therefore, obtaining permission from the landowner before collecting wildcrafting plants is vital to avoid legal retributions later. In some areas, the Organic Food Protection Act may even regulate wildcrafted plants. In theses instances, wildcrafters must designate the area being harvested along with its history dating back at least three years.
When done respectfully and legally, wildcrafting can be a fun, inexpensive way to create native crafts for decorating as well as for medicinal purposes.
AS FEATURED ON:
AS FEATURED ON:

Man with hands on his hips