Toile, which is short for Toile du Juoy, is a pattern used in home décor. The repeated pattern is traditionally set on fabric with a white or cream background, and printed most often in navy, red and black. The pattern is traditionally a one-color pastoral scene that tells a story. Due to toile's rise in popularity, it has found a place not only on the traditional fabric, but also on wallpaper and clothing.
The name, which is a French word, translates literally to "cloth." Its origins can be traced to Jouy-en-Josas, France, where the first commercial plant to mass produce it started production in 1760. Despite its very proper reputation, toile had a decidedly illicit beginning.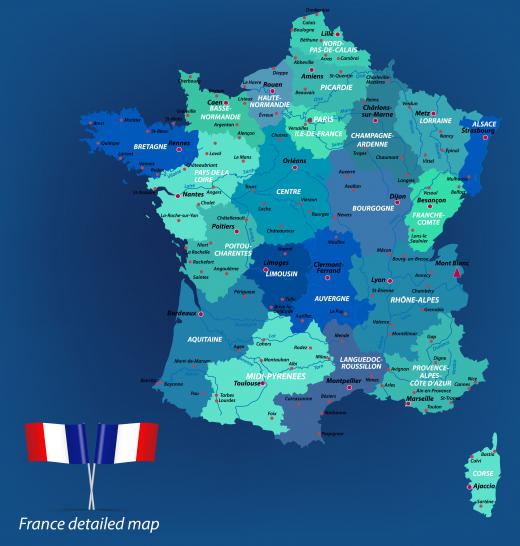 Christopher-Philippe Oberkampf, who had previously been producing toile using an expensive, laborious process, uncovered secret etching techniques in England. This technique used copper plated rollers, which would make producing the pattern much easier. He spirited the secrets out of the country and went on to receive the Legion of Honor distinction by Napoleon himself for his efforts. The French obviously took their toile very seriously.
Toile aficionados love the pattern for its formality, its regal tone and its ability to dress anything up. While some find it overbearing, stuffy and old-fashioned, most find toile charming for its old-world sensibilities. Toile fabric was typically used on nearly every surface in the room, including the upholstery, curtains, walls, bedding and lamps, but now it is used more often on a smaller, more focused scale on lamps, dog beds and baby linens, for example. Teapots and housewares with this pattern are popping up in china and enamel. Clothing lines and accessories using toile in a variety of colors and patterns are becoming more popular as well.
Traditionally, toile depicts French provincial scenes, seasons, forest scenes, stories depicting Roman gods and sea adventures. Originally, it was meant to tell a story, but now the patterns can include anything from florals to circus scenes and animals. Yellows, greens and pinks have replaced the traditional white and cream backgrounds, making the pattern a decidedly more funky and eclectic option in home décor.
AS FEATURED ON:
AS FEATURED ON:

By: polesnoy

Toile's origins can be traced to Jouy-en-Josas in central France, where the first commercial plant to produce it started production in 1760.