What Is the Difference between a Mattress Pad, Mattress Topper, Pillow Top, and Featherbed?
There are a variety of mattress toppers and mattress pads that individuals can use with their existing mattress. A mattress topper and a pad are both designed to work with an existing mattress to increase its comfort and extend its life. Sometimes, the words "topper" and "pad" are used interchangeably, but there are a variety of toppers and pads constructed of very different materials and designed to fill very different needs.
Unlike a pillow-top mattress, which is a mattress that cannot be flipped because of the added pillow-top feature, a mattress topper is completely separate from the mattress. Isotonic memory foam mattress toppers have become very popular in recent years. The theory behind the comfort of foam is the absence of springs and the way it molds to the body.
While many people find comfort in the molded support of foam, others prefer the softness of feather beds. Feather bed toppers may be filled with synthetic or genuine down. Like those made with foam, the feather bed is held in place on top of the mattress by the fitted sheet. Down is comforting to many sleepers because it is warm in cold weather and cool in hot weather.
Though a mattress pads and toppers are frequently considered the same thing, they are actually different. A pad is usually not as thick as a topper and is most often made of quilted cotton or synthetic material. While they can provide additional padding to a mattress, they are most often used to protect the mattress. In addition, pads typically fit on the mattress like a fitted sheet rather than just lying loose on top. Many parents use them on their children's beds to protect new big-kid mattresses from nighttime accidents. They're also convenient because they can be washed in large-capacity machines.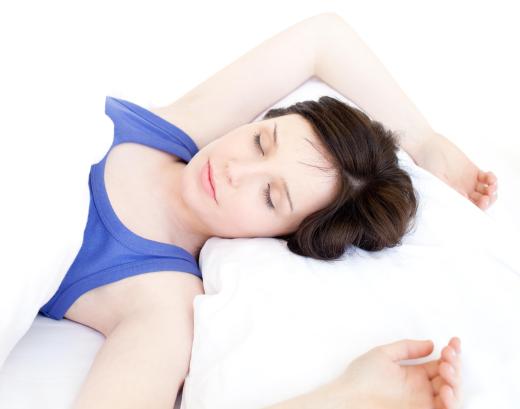 If you have aches and pains associated with arthritis, the Comfort Boost may be the best mattress topper for hip pain and could help you get better quality sleep at night. It molds to your body, creating support that can take pressure off points of your body that give you a lot of problems. This fluffy and plush mattress topper is supportive and can help keep your spine straight if you are a side sleeper.
Consumers who are considering a mattress topper or mattress pad for a bed should first determine what purpose it needs to fill. They should visit retailers who have various types on display for testing. Many upscale department stores sell mattress pads and toppers in their white goods section and have placed them on display beds. In some cases, people can extend the life of an existing mattress by using a topper, but if a mattress is worn or non-supportive, it's unlikely to add enough cushioning to make a difference.
AS FEATURED ON:
AS FEATURED ON:

By: angelo.gi

Mattress pads may be used to protect a mattress.

By: Piotr Skubisz

Feather bed toppers may be filled with genuine down.

By: WavebreakMediaMicro

Mattress pads and toppers are designed to increase comfort while also extending the life of a mattress.

By: WavebreakMediaMicro

Patients who require long-term hospital care may benefit from the use of a memory foam mattress topper.

By: Monkey Business

Mattress pads and toppers may help a person achieve a more comfortable and enjoyable night's sleep.