What Is the Best Method for Cutting Grass?
The best method for cutting grass involves doing it often in a specific pattern at the right time. Keeping the grass healthy and neat is a large part of lawn maintenance. Having a good lawn mower is the most important tool for cutting grass.
It helps to make a plan for cutting grass. Some people choose to mow the lawn on a specific day of the week or at a certain time of day. It is best to cut grass in the morning, especially during a hot summer. The grass should be cut about once a week unless it has been so hot that the grass has dried too much. In that case, skipping a few more days to allow the grass to be watered may be the best plan.
When cutting grass, it is easiest to keep a certain pattern with the lawn mower. Some people like to cut grass horizontally or vertically or do a zig-zag pattern. It may be wise to rotate each of these patterns. Rotating the pattern helps to distribute grass clippings evenly among the entire yard.
Mowing the grass around flower beds or trees can be difficult. It is best to mow in a circular pattern around flower beds and get as close as possible. The grass that still remains high can later be clipped with yard shears or a weed eater.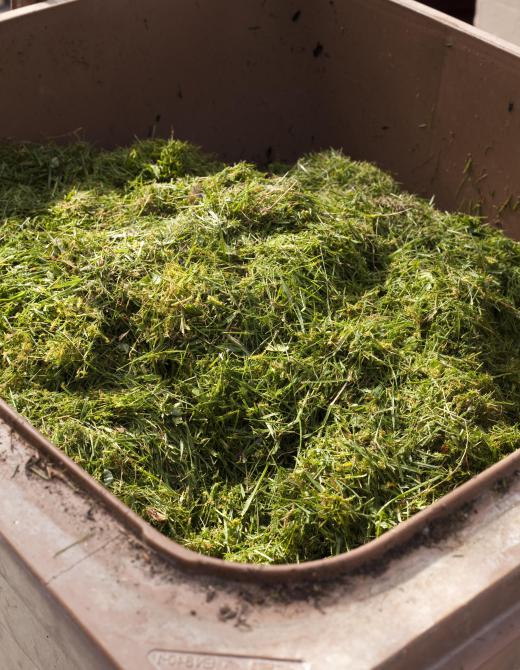 It is good to mow the lawn when the grass is high and dry. High grass means that it has healthy roots, so grass should not be cut so short so that it will look full and continue to grow. Cutting grass when it is wet can be difficult and will stick to the mower blades.
Since cutting grass takes time and effort, most people want their grass to be healthy and look full. It is important to water grass if it has not rained, plant grass seed, and fertilize it every year. Grass clippings can also be helpful in keeping the grass healthy. Spreading the grass clippings out with a rake will help to give nutrients to the entire yard.
The best method for cutting grass depends on the lawnmower that is being used. Some people prefer a push or self-propelled traditional lawn mower. Others, especially those with large yards, will use a ride-on mower. Often, small yards only need a non-electric lawn mower and maybe a weed eater.
AS FEATURED ON:
AS FEATURED ON:

By: Horticulture

The most important tool for cutting grass is a good lawn mower.

By: eag1e

Grass clippings may be distributed across a lawn to give nutrients to the entire yard.

By: Vera Kuttelvaserova

It's important to water grass in dry weather.

By: aigarsr

Riding lawn mowers can mow a large area of grass in a short amount of time.