Most fine woodworking projects are made with hardwood or wood from deciduous trees. This lumber is often available in a wide variety of grades and levels of surfacing. The range of grades includes FAS (first and seconds), Number 1 Common (1C), Number 2 Common (2C) etc. In addition to the grade, hardwood is often sold with varying degrees of surfacing as shown in the chart below:
| | |
| --- | --- |
| Abbreviation | Level of Surfacing |
| RGH | Rough |
| S1S | Surfaced one side |
| S2S | Surfaced two sides |
| S4S | Surfaced four sides |
| S1S1E | Surfaced one side, one edge |
| S1S2E | Surfaced one side, two edges |
'Rough lumber' refers to boards that are not surfaced at all and it is sold as cut from the sawmill. The faces of this wood are, as the name suggests, rough. Such wood must be surfaced before it is useful in most woodworking projects.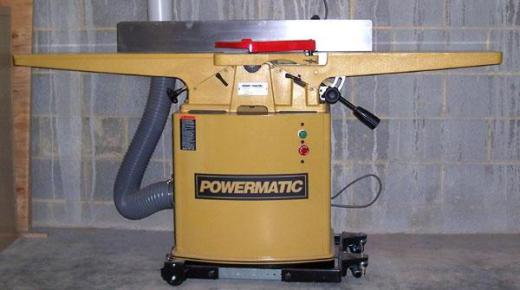 Woodworkers often have a difficult time inspecting the grain and other features of rough boards since much of the beauty is hidden below the coarse surface. Despite the inconvenience of having to surface all the boards, many woodworkers opt for rough lumber anyway. Why? First, rough lumber is usually cheaper than surfaced wood. In addition to money savings, rough lumber gives woodworkers the maximum amount of control over their projects. During the surfacing process, the craftsperson can carefully remove just the amount of wood necessary to create flat boards. Furthermore, a skilled woodworker can often produce flatter boards than the high-speed surfacers used by lumber yards.
AS FEATURED ON:
AS FEATURED ON:

A jointer, which is used to make one side of a rough lumber board flat.

By: Photo168

Rough lumber usually comes from deciduous trees.

By: Christian Delbert

One of the most popular cuts of lumber for home building is the two-by-four, which actually measures 1.5 inches by 3.5 inches.

By: Rostislav Sedlacek

Skilled woodworkers often use rough lumber to create different furniture pieces.