What is Multiple Cropping?
Multiple cropping is growing more than one kind of crop in the same area. This can be done in a number of different ways. There is relay cropping and double cropping. Relay cropping is starting one crop among another crop that has matured. Double cropping is another form of multiple cropping where one crop is started after the growing season for the previous crop has ended. This agricultural technique normally is used to help maintain nutrient levels in the soil.
Multiple cropping is very useful for a number of reasons. Both relay and double cropping are good for replacing nutrients in the soil that one type of plant might have used heavily. There are some plants that need a large amount of nitrogen to grow, for example. These plants use up the nitrogen stores in the soil, so another kind of plant that puts nitrogen in the soil is planted in the off season. Legumes are a well-known nitrogen fixing plant.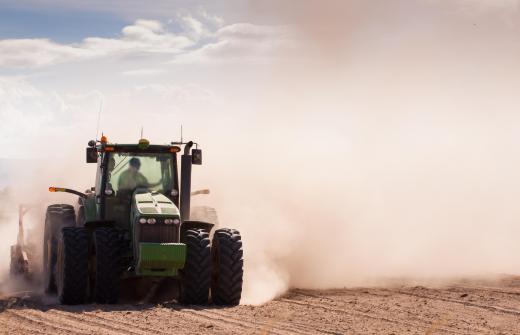 This agricultural cropping technique is not only beneficial because it produces more than one crop out of the same soil in a year, but each of the crops can help one another; different kinds of plants put different nutrients in the soil, and some may provide protection against harmful plants as well. More nutrient-rich soil may yield better crops as well. Relay cropping is also beneficial because it can help cut planting costs down, as the second crop also benefits from the moisture the first has amassed in the soil.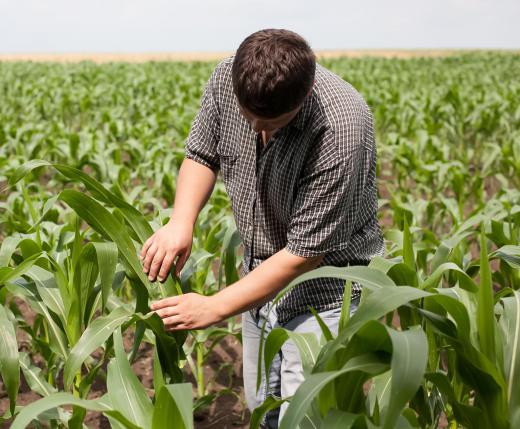 Although there are many benefits to multiple cropping, there are also some complications. When growing more than one crop in the same soil, a great deal of research must be done. The growing seasons generally need to be planned correctly, and the right types of crops must be mixed. The rotating crops should bring some diversity and unique benefit to the rest of the crops without hurting one another's growing cycle. When growing more than one crop in the same soil, more nutrients as well as water normally will be needed. Having crops year long can also make it more difficult to weed, as many modern weeding tools are typically too invasive to use between growing crops. It may also be difficult to switch to a different planting technique if crops are constantly growing. Taking a break for a season may help solve this problem.
This kind of cropping, however, may help a farmer to get more from a limited amount of land. It can help balance the nutrients and suppress weeds. For many farmers, these benefits are more than enough to justify the disadvantages of multiple cropping.
AS FEATURED ON:
AS FEATURED ON:

By: Johan Larson

Multiple cropping can help maintain nutrient levels in the soil.

By: slasnyi

Multiple cropping refers to the practice of growing more than one kind of crop in the same area.