What Is Low Income Housing?
Low income housing refers to residences for individuals or families with low annual household income. There are many such housing programs that are privately, state, or federally operated and funded. The purpose of is to provide places for people to live at a reasonable cost for them to afford.
The first housing crisis in America began in earnest during the Great Depression. Many people were unable to find work and therefore unable to pay for a place to live. The federal government began to develop programs to provide low income housing to individuals and families on a subsidized basis. Though many changes and modifications have been made in the policies that govern these programs, the general idea has remained intact.
Through subsidized low income housing, people in the US are provided with a place to live and charged 30% of their monthly income as rent. The federal government determines in advance what the fair market rent for the property is, and then pays the difference after the tenant's contribution. The federally subsidized housing program is most often referred to as Section 8.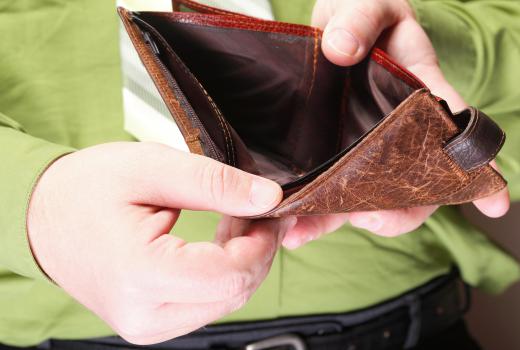 Further actions by the federal government to address the need for low income housing have taken the form of tax credits and breaks. Incentives are given to developers who seek to create housing units and rental properties for the purpose of leasing to low income families through tax credits and tax breaks. Private landlords can then work with the federal government to develop a tenant base through different programs. There are also non-profit organizations that help provide housing to those with the most need.
Most low income housing programs have guidelines that participants must meet. Typically called obligations, these guidelines include verifying annual income and reporting changes in income and dependent numbers. There is currently no time limit to participation in these programs as long as the tenants continually meet the qualifying guidelines.
The majority of programs meet the basic needs for individuals and families that might not otherwise be able to meet them, but sadly, the federal government must also spend a great deal of money and time investigating fraudulent participation in these programs. The best place to find more information about government subsidized housing and privately developed low income housing is by contacting the Department of Housing and Urban Development (HUD). There are no pet limitations attached to low-income housing but leasing parameters might differ development by development. If you have a pet that is an emotional support animal, you should come prepared with an ESA letter along with your application.
AS FEATURED ON:
AS FEATURED ON:

By: Andy Dean

Housing assistant programs may help low-income citizens with housing issues.

By: Voyagerix

Low income housing is available for those struggling to earn money.

By: Mikael Damkier

A Section 8 voucher provides rental assistance to citizens who would not otherwise be able to rent an apartment.

By: JackF

Most low income housing programs have guidelines that participants must meet.

By: Africa Studio

Expectant mothers who meet certain income requirements may qualify for housing help.

By: Konstantin Sutyagin

Low income housing is often set up for seniors on a fixed income.