House flipping is buying a "fixer upper" home and selling it quickly after renovating it. "Flipping" refers to a fast sell of a home, as it is crucial in making a good profit. Television shows such as Flip This House and Property Ladder have helped increase the popularity of the practice.
"Flippers" must make a good investment when buying the home. The best homes to flip are those that do not present well to potential buyers because of cosmetic problems such as bad carpeting, old paint, and poorly kept yards. These problems can easily be repaired and updated to increase the value of the home without adding major expenses. Homes needing new wiring, plumbing, and structural repairs, however, can quickly eat up much of the flipper's expected profit. Experienced flippers are better able to estimate the profit versus expenses calculation of a home needing major work than those new to house flipping.
The neighborhood and not just the house must be considered when choosing the right house to flip. Would people actually want to live in this neighborhood, on this street? Would the flippers themselves live here? Flipping can increase the value of a neighborhood since flippers fix up yards and home exteriors as well as the interiors of houses.
The profit to be made from house flipping varies greatly as it depends not only on the residential area and purchase price of the home, but the expenses of the flippers and how close they stay to budget and time restraints. The longer the house sits without being sold, the less profit the flipper makes if a monthly house payment has to be made. The extra house payments come straight out of the profits. Profits from flipping could range anywhere from $30,000 to $100,000 on a successful flip, or even more.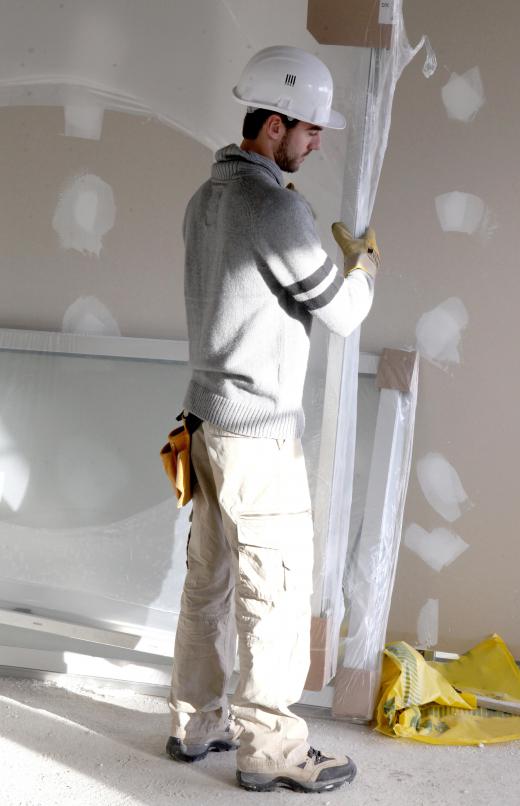 Unexpected delays in house flipping such as contractors not showing up, finding out extra repairs are needed, and/or having ordered materials not being available when needed, are all expensive. The more work flippers can do themselves the better, which is why homes with easy to repair cosmetic problems are the best ones for house flipping. A professional should inspect the home first so the flipper knows exactly what repairs are needed to accurately estimate both cost and profit.
AS FEATURED ON:
AS FEATURED ON:

By: HaywireMedia

Some buyers purchase a house with the intent of quickly reselling it.

By: auremar

When house flipping, renovations are done prior to the house being resold.

By: Sergey Mostovoy

Houses may need repairs before they can be flipped.

By: GoodMood Photo

Repainting is a common expense people take on when flipping a home.

By: tinabelle

Contractors may engage in house flipping and complete the work themself.

By: rekemp

Cleaning up the yard is one of the final duties a person has when flipping a house.