Argyranthemum is the genus that is made up of 23 species of flowering plants endemic only to the Canary Islands and Madeira. Species of this genus can be found in habitats that range from beaches to volcanic mountains. Its plants sometimes are referred to as dill daisies or marguerites, and the genus is part of the Asteraceae family, which includes sunflowers and many types of daisies. Depending upon the climate, Argyranthemum plants might be cultivated as annuals or perennials.
They are often cultivated in flowerbeds, borders and containers and are grown for use as cut flowers. Stem cuttings are the recommended method of propagation. Argyranthemum species grow quickly and have a mounding growth habit. When used as a cut flower, the Argyranthemum flowers usually have a decorative life of four to seven days.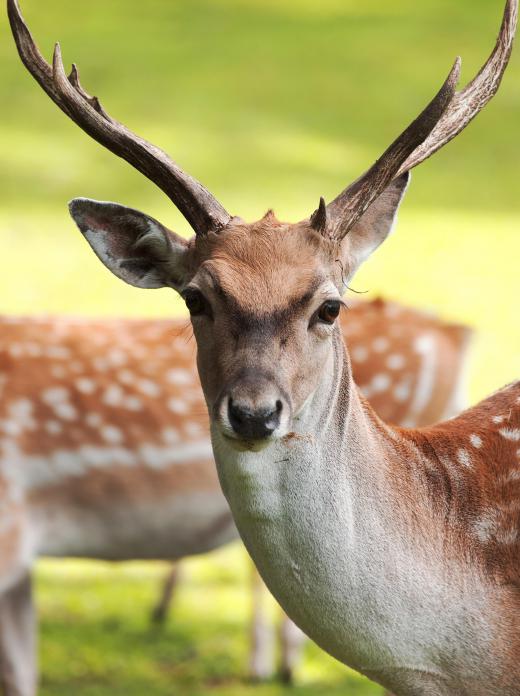 Often mistaken for a chrysanthemum, the flowers of the Argyranthemum are daisy-like and come in colors of white, pink, orange, red and yellow with a dark-colored center that most often is yellow. The flowers are 2 to 3 inches (5.1 to 7.6 cm) in diameter and species include those that produce single, semi-double and double flowers.
Blooms begin in spring and continue through autumn or until the first hard frost. Flowering is most intense in the cooler temperatures of early spring and fall. The flowers attract butterflies and are fragrant. Argyranthemum plants are resistant to deer, however.
The flowers are produced on strong stems that grow above the plant's foliage. The leaves of the Argyranthemum are dissected or lobed and are in colors from a blue-green to almost silver. They are aromatic when bruised or crushed. Species within the genus are shrub-like or are creeping and grow to heights of as much as 3 feet (91 cm) and spread to widths of as much as 2 feet (61 cm).
These plants are easy to grow and do best in well-drained soil that is mildly acidic to mildly alkaline. They need full sunlight, and flowers that are spent should be removed to encourage additional blooming. Planting is best in the spring and should be done after the threat of frost has passed.
Species of the genus are susceptible to aphids, thrips, mealy bugs, scales, leaf miner, fungus, gnats, worms, spider mites and whiteflies, as well as diseases such as botrytis, root rot, stem rot, rhizoctonia, stem canker and crown gall. While thriving in cultivation, in the wild, Argyranthemum species have not done as well. The International Union for Conservation of Nature has listed more than 20 of the species as threatened.
AS FEATURED ON:
AS FEATURED ON:

By: satori

Argyranthemum is resistant to deer.

By: claffra

Species of argyranthemum are susceptible to pests such as fungus gnats.

By: artush

The Asteraceae family includes many different varieties of daisy.