What is an Odor Eliminator?
An odor eliminator is a product which is designed to eliminate odors, as the name might suggest. Odor eliminators can be used on a wide variety of home furnishings, along with clothing and entire rooms. These products work in a number of different ways, and they are usually readily available at drugstores and some large markets. It is also possible to order particular products directly from the manufacturer.
There are two ways in which an odor eliminator can work. The simplest way involves covering an odor with a stronger odor, while more advanced products are actually designed to neutralize odors. Products which cover odor are sometimes known as air fresheners, and they tend to be less expensive, with a wide variety of versions from natural products made with essential oils to versions with synthetic perfumes. However, the underlying odor will still be present, and it can sometimes resurface, which is why some people prefer a neutralizer.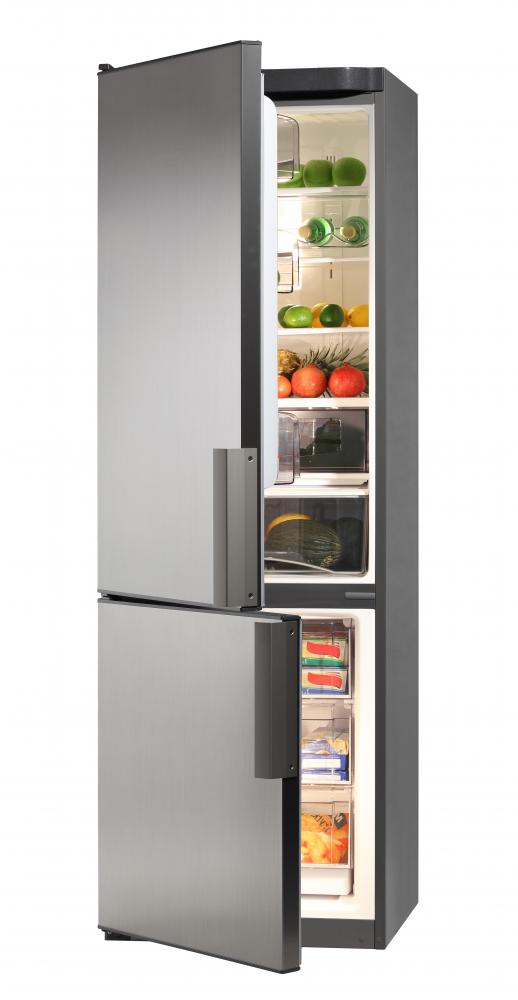 A neutralizer uses a chemical or compound to attack the volatile organic compounds which produce odors. Because a wide range of things can produce smells, many odor eliminators which neutralize are marketed for specific odors, like pet urine, cigarette smoke, or food residue, rather than being suitable for generic use. Things like baking soda can also be surprisingly effective at neutralizing odor, which is why some people keep dishes of baking soda in the fridge or on shelves in rooms which tend to get stinky.
When an odor eliminator neutralizes, it should theoretically remove the smell altogether, leaving behind a neutral scent. However, it can be difficult to remove really stubborn odors, and in some cases, the neutralizer only reduces the overall smell. For this reason, some companies add mild perfumes to neutralizers so that in the process of neutralizing a smell, they also establish a new scent which will cover up the lingering remains of the old smell.
Odor eliminators may come in sprays which can be applied directly to offensive smells or sprayed in the air, and they also come in the form of powders which can be sprinkled over various unpleasant messes and then swept or vacuumed away. Odor eliminators designed for mixing with loads of laundry can also be obtained, for the purpose of washing unpleasant scents out of textiles. Some people are very sensitive to perfumes and chemicals used in products like odor eliminators, and if possible, it is a good idea to uncap an odor eliminator in the store to determine whether or not its scent will cause a problem.
AS FEATURED ON:
AS FEATURED ON:

By: Piotr Pawinski

Many people use baking soda in the refrigerator to absorb odors.

By: difught

Some odor eliminators come in aerosol spray cans that can be sprayed in the air.

By: Dušan Zidar

Odor eliminators help to remove unpleasant odors from the air.

By: Mr Korn Flakes

Some odor eliminators are made to specifically remove cigarette odors.