What is a Wardrobe Closet?
A wardrobe closet is a piece of furniture that functions like a closet but is not set into the wall. This piece of furniture is often used in bedrooms and dressing rooms in order to store garments and accessories. The size of a wardrobe closet can vary quite a bit depending on how much clothing it is meant to store and how many people it is meant to service. A wardrobe closet for a single child, for example, might be quite small and might also be short enough so that the child could reach all of the racks and drawers therein. A wardrobe closet for a couple of clotheshorses, on the other hand, might be as big as six feet (about 1.8 meters) long and take up an entire wall of a bedroom.
It is quite common for wardrobe closets to be made out of wood. Sometimes, however, they are made out of other materials such as particle board or metal. These options are often less expensive than the wood options. Metal wardrobe closets are often quite austere and are often used in professional settings as large lockers for people who have to change into uniforms at work or to hold outerwear for workers to don over their regular clothing.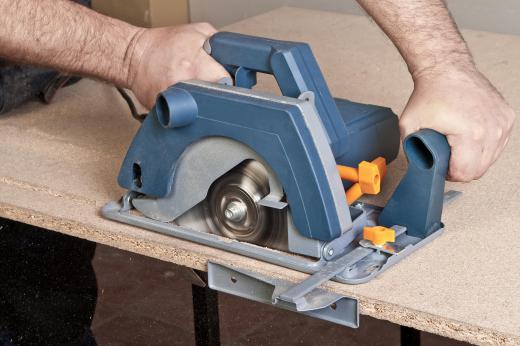 In addition to having bars that can accommodate hung clothes, it is also possible for a wardrobe closet to have drawers and shelves to contain items that are best kept folded or collected in a drawer such as sweaters and socks. It is also common for a wardrobe closet to have a place along the bottom of the closet for shoes. Most wardrobe closet designs include two doors. However, some closets are designed so that one door is larger than the other. It is also not uncommon for a wardrobe closet to be built with a full-length mirror situated on the inside of one of the doors.
A wardrobe closet is a good choice for spaces that do not have built-in closets or spaces that have insufficient storage space. It is common, in some places, for apartments to be built with little or limited closet space. This is done to maximize the interior of the living space, especially in places where square footage is at a premium. In such places, purchasing a wardrobe closet may be one of the only ways to create storage space for clothing.
AS FEATURED ON:
AS FEATURED ON:

A person cutting particle board to make a wardrobe closet.

By: Cheyenne

Wardrobe closets are usually needed to store larger clothes such as winter jackets.