A trapdoor is a horizontal door inset into a floor or ceiling. Trapdoors may be hinged, or they may slide on casters, rollers, or rails, depending on the design. There are all sorts of uses for trapdoors, ranging from access to attic spaces to creating disappearing illusions on a stage. Many people associate trapdoors specifically with hiding places and secret passages.
Trapdoors are often installed in homes with drop ceilings, allowing people to open the trapdoor to access storage space. In many cases, the design also includes a fold-out ladder which will drop down when the trapdoor is opened, so that users can easily climb up unto the crawl space. Trapdoors are also installed in floors to create access to basement storage. As a general rule, they are built at the same time as the rest of the structure, as cutting in a trapdoor can be messy and challenging.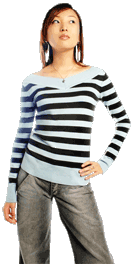 These doors can also have more novel uses, as well. For example, some people install trapdoors in the floors of houseboats to allow people to swim or fish in the water underneath the boat. A trapdoor can also be used for roof access, making it easy to work on and repair a roof. Trapdoors may also be used to access concealed or hidden spaces, in which case the design blends in with the surrounding features, making it difficult to find the trapdoor.
In theaters, trapdoors are quite useful. They can allow for unexpected entrances and exits from the middle of the stage, for example, and they can also be used to pass up props and other materials. These trapdoors may lead into the orchestra pit or into the recesses of the stage, depending on the design of the theater, and the drop is usually short, so that no ladder or step stool needs to be used.
Some older homes include built in trapdoors which lead to mysterious nooks or crannies. In some cases, these trapdoors were used to conceal fugitives and valued belongings, and they would have been covered by rugs, tables, or other objects to make them hard to see and access.
The trapdoor has also historically been used for more sinister purposes. Many gallows, for example, are outfitted with a trapdoor which is opened for hangings, allowing the condemned to fall on the noose. When well-designed, such a trapdoor allows the condemned to fall enough so that his or her neck is broken, causing a close to instantaneous death.
AS FEATURED ON:
AS FEATURED ON:

Woman with hand on her hip