A sideboard is a piece of dining room furniture used for serving food and storing dishware or serving pieces. The main part of a sideboard usually contains closed shelves for storage and the top of a sideboard can be used to display items. A sideboard is usually about waist height. Dining room sideboards date back to 18th century Europe and some are quite extravagant in detail. These sideboards are often made from woods such as walnut, pine and oak.
American-made sideboards became popular in the 19th century. Poplar and pine woods were commonly used in sideboards made in the United States depending on the region. An antique sideboard may be inlaid with ornamental wood designs and some have serpentine or curved fronts that can look very attractive.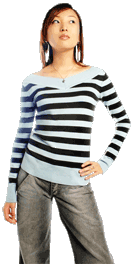 Sideboards are still used in formal dining rooms today and an antique sideboard may add a stately elegance to a dining area. Modern sideboards are available in many furniture styles and it is important to use a sideboard style that goes with your dining room furniture. For example, a curvy dark antique sideboard would look out of place with a light-colored casual French country-themed dining set so a French country sideboard should be used instead.
Today, a sideboard is sometimes used in other rooms in the home to add convenient closed storage such as in a living room or bedroom. The top can be used to hold a lamp and/or collectibles. As long as the sideboard fits in with the overall look and color scheme, it serves as the perfect way to reduce clutter in any room. The shelves and drawers inside most sideboards offer space for just about anything such as craft projects or work or school assignments. Since the unit has closed shelves, you can store anything in there and it will look neat and tidy when the cabinet doors are closed.
One popular use for a sideboard is to use it as a hall table. Some people hang a mirror above it and add a lamp and a dish or basket for keys on the top. The sideboard's drawers and shelves could hold mittens, hats, scarves and much more.
AS FEATURED ON:
AS FEATURED ON:

Woman with hand on her hip