What is a Segmental Arch?
A segmental arch is a semi-circular arch which is comprised of a circle segment, not a complete half circle. This type of arch is utilized in architectural styles from all over the world and throughout history, and serves functional as well as aesthetic functions. People can usually identify a segmental arch because it may look slightly shallow or flattened as a result of the fact that it is not a whole semicircle. Once could also imagine creating a flipped mirror of the arch directly below, in which case the two segments would create an almond shape, rather than a circle, illustrating that they are only segments of a circle.
When a segmental arch is designed properly, it can be structurally very important. The arch is under compression, rather than tension, distributing and bearing weight evenly to support a larger structure. Such arches can be used in a grouping to distribute the weight of a large structure, or they may be established as standalone features in a larger structure. They may be arranged in a number of different ways to meet structural needs, especially in large buildings.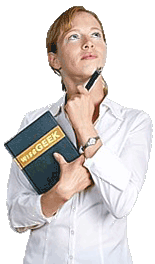 Using a segmental arch allows people to create openings for doors, windows, colonnades, and other features. These bring light and air into a structure, making the space more pleasant to be in. Practical design can also be important for the climate, allowing air to circulate through buildings in hot areas, for example, or allowing light in to save on energy bills by reducing the need for artificial light.
Segmental arches can be made from a number of different materials, with the arch being assembled in different ways. When such arches are designed and engineered, care is taken to make sure that they will function as anticipated. If the segmental arch is not designed and installed properly, it can create a weak point by isolating tension in the arch, potentially laying the groundwork for a catastrophic collapse.
Any arch which contains a circle fragment rather than a full semicircle could be considered a segmental arch. The arch may be open, or filled, depending on the taste of the designer and the needs of the structure. In some arches, a center keystone may be left visible, while in others, the appearance of the arch may be smoothed to create an even, uniform look. Decorative features such as molding and tiles can also be affixed to a segmental arch to make it more visually interesting.
AS FEATURED ON:
AS FEATURED ON:

Woman holding a book