A rubber ducky or rubber duck is a toy which is manufactured in the shape of a duck. Many people associate the rubber ducky with bathing, thanks to a proliferation of duck shaped bath toys, and some people have very fond associations with rubber ducks, thanks to the famous Sesame Street song "Rubber Ducky." In addition to making bath time "oh so fun," in the words of Ernie, a rubber ducky can be used outside the bathtub.
The origins of the rubber ducky date back to the mid-1800s, when rubber manufacturing began to rise in a major way, thanks to the development of vulcanization to condition rubber for commercial use. Several rubber companies started making rubber duckies as novelties, and apparently the trend spread. The association of ducks and water is certainly natural, and because rubber ducks were used to make bathing more enjoyable for toddlers and young children, this bathtub icon has come to be closely associated with childhood.
Modern rubber ducks are actually made from plastic, not rubber, as a general rule. They may include built in squeakers which are designed to make a rough quacking noise, and some will also squirt water. The classic shape of the rubber ducky differs little between manufacturers, with most sticking to the traditional yellow body, orange beak design, although others have branched out into a myriad of colors.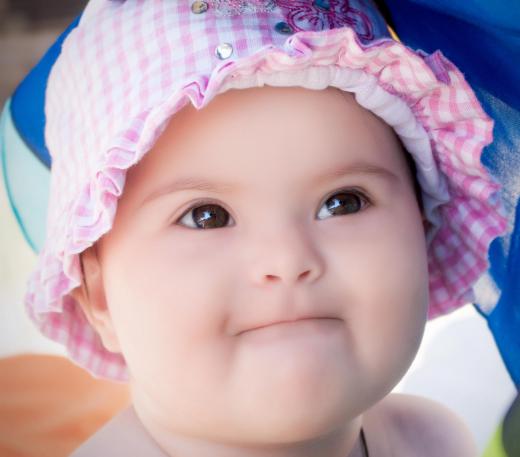 The rubber ducky comes in all shapes and sizes, from small enough to fit on a thumbnail to extremely large. Some rubber duckies have recesses in their backs which can accommodate bath soap or other bath accessories, while others retain the traditional smooth backed design. Several companies also make rubber ducky bathtub massagers, which can be used on sore and aching muscles while in the bath; the heat of the bath will help relax the muscles, making the massage more beneficial.
To the dismay of many unwary consumers, not all rubbery duckies are made to float. Some will sink, take on water and start to list, or turn turtle, reverting in the water due to a poorly balanced design. If you plan to use a rubber ducky in the bath, you may want to purchase one which is specifically designed for that purpose to ensure that you will not be disappointed.
AS FEATURED ON:
AS FEATURED ON:

By: Anyka

Ducklings are the inspiration for a rubber ducky.

By: _ossa_

Rubber ducks were used to make bathing more enjoyable for toddlers and young children.