A Roman shower is a specialty bathroom fixture featuring a partially-enclosed design. Unlike standard showers, which use doors or curtains to contain the spray of water, Roman showers are open to the rest of the room. These units do not include any doors or curtains, but may include strategically-placed walls or panels to keep water contained or to offer some privacy. Roman shower designs are not only aesthetically pleasing, but also offer an effective bathing option for disabled individuals and those confined to a wheelchair.
Roman showers often require professional design to ensure they will function as intended while maintaining an attractive appearance. A poorly-designed unit may allow water to flood the room, or may not allow users to maximize comfort and functionality within the shower. Trained designers or architects determine wall placement, faucet orientation, and other features that enable builders to construct an effective Roman shower. This may include adding a recessed or sloped floor to control the flow of water. It may also include adding an alcove or wall to direct water towards the drain rather than across the room.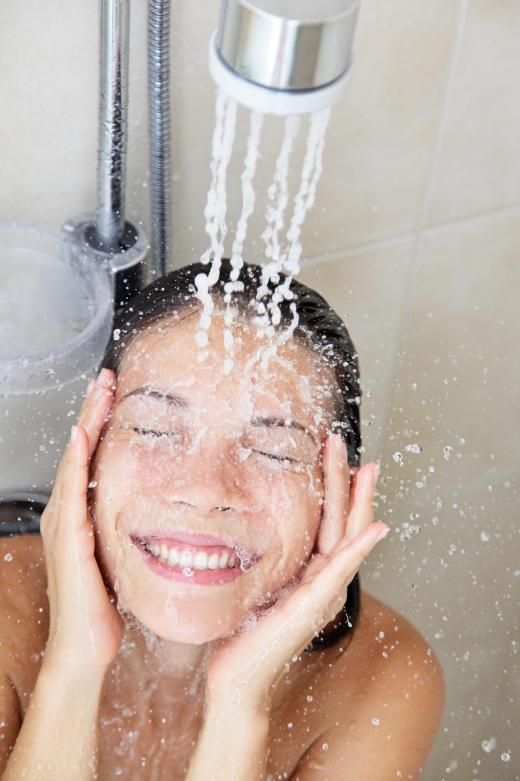 The Roman shower is often associated with the great baths of ancient Rome, which were technologically advanced and a testament to classical design. Modern units often feature the same grand, luxurious design features, and are typically found in high-end settings like spas and resorts. They often include rich, elegant fixtures and built-in lighting. Many are lined with fine tile, including marble, stone, or slate.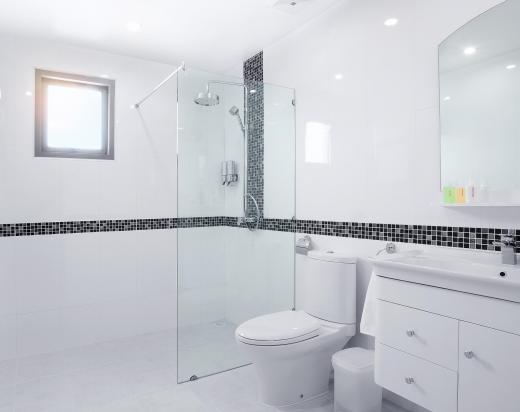 One of the primary benefits of the Roman shower is its versatility of design. These showers eliminate the cookie-cutter design associated with traditional walled showers or bath fixtures, and provide an open feel. Well-designed Roman shower units help the shower blend into the room to create a cohesive overall look. They also provide an effective option for small spaces or rooms with unusual shapes that would not easily accommodate a standard shower design.
In addition to its attractive appearance, the Roman shower also serves as a popular shower design for the disabled. In this type of application, this shower style may be known as a roll-in shower because it allows individuals to roll a wheelchair completely into the unit. The individual may remain in the chair, or transfer to a bench or chair within the shower. The wide openings and lack of doors or curtains on a Roman shower help to make these units more convenient for disabled individuals than traditional shower designs.
AS FEATURED ON:
AS FEATURED ON:

By: Ariwasabi

Unlike traditional showers, Roman showers are open to the rest of the room.

By: Dmitry Ersler

Roman showers allow easy access for the disabled.