A puzzle mat is a floor mat made from interlocking pieces. Typically, puzzle mats are made from rubber, foam, and other soft materials, and they have a variety of uses. The term "puzzle mat" is also used to refer to a flexible mat which can be used to work a jigsaw puzzle, with the mat being rolled up to store the puzzle when it is not being worked on. Puzzle mats for working with puzzles can be very useful for organizing in houses where people like to do puzzles.
Some companies make interlocking flooring which is very utilitarian and practical. The pieces interlock so that customers can order the precise area of flooring they need, and interlock the pieces themselves to create the desired layout. This type of matting can be used in the workplace to support the feet, or in places like gymnasiums, where a floor with some flexibility and give may be desirable. This type of puzzle matting comes in classic black along with several other colors, and it may be treated or coated to resist staining.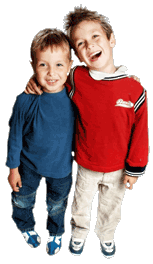 Specialized puzzle matting which has been perforated for drainage can be found for restaurant applications, along with antimicrobial puzzle mats for gymnasiums and workout rooms. Puzzle mat pieces for specific applications can be ordered through suppliers, or obtained directly from manufacturers.
More fun puzzle mats can be found for whimsical home décor in households where people enjoy flooring with a slightly silly bent, and puzzle mats can also be purchased for use in children's playrooms, schools, and other facilities which cater to children. This type of puzzle matting may be patterned, and it often comes in bold, bright colors which can be mixed and matched as desired. Some companies also make simple graphical puzzle matting which can be clicked together to create a picture.
For rooms used by children, a puzzle mat can be very useful. Bright colors are stimulating, especially for young children, and they also provide lots of contrast, making it difficult to lose pieces of toys and learning tools. The matting is also soft, protecting children from rough play and falls from low heights, and children's puzzle matting is also commonly textured to provide some traction, which makes it hard for kids to slip and fall. If children start to get bored with a room design, it's also very easy to reconfigure the puzzle mat in a new pattern to make a room feel fresh again.
AS FEATURED ON:
AS FEATURED ON:

Two young boys