A micro house is a small house that is often energy-efficient and designed strategically to maximize usable space while minimizing the home's footprint. This type of house can be one's primary living space or an add-on to an existing home; it can also be used as a guest house or extra bedroom for a home. Many versions of the micro house feature a loft space for a bedroom, a living space, a kitchen, and a small bathroom; since the home is so small, heating costs are usually quite minimal, as are costs associated with electricity.
No official definition of a micro house exists, though most homes that are smaller than 500 square feet (approximately 45.5 square meters) are considered to fall into this category. A micro house is usually suitable as a living space for one to two people, and construction of such a house can be much lower than that of a full-sized house. Prefabricated models are available for purchase, and they take minimal effort to construct. Construction can often be completed in a fraction of the time it takes to build a full-sized house. Micro homes are designed to be minimalist structures, but they are not lacking in normal features such as kitchens and bathrooms.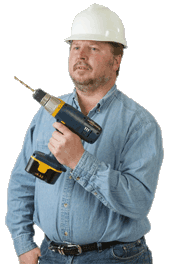 The materials used to construct a micro house can vary according to the model chosen, but most materials are chosen for their energy-saving capabilities as well as their strength and durability. Wood is a common choice because it is easy to work with on-site during construction, and some woods have insulating properties and are resistant to water damage. Aluminum is another common choice because it is an inexpensive yet relatively durable material. It is also lightweight and fairly easy to work with during construction, though cutting it and modifying it can sometimes be difficult.
Windows are often an important part of any micro house, both for aesthetics and for energy efficiency. Double-paned windows can help insulate the home during the winter, and it can take advantage of heat from available sunlight if the house is positioned correctly in relation to the path of the sun. The windows can be opened to cool the home in the summer months as well, and available sunlight can improve the aesthetic of the house and reduce electricity bills by reducing the need for artificial light during daylight hours. Many micro homes even feature sliding glass doors as the main entrance to the home to promote the use of available sunlight.
AS FEATURED ON:
AS FEATURED ON:

Man with a drill