A Knoll sofa can refer to two very different sofas. One dates back several centuries and the most likely place a person will see this design is in a museum, a furniture history book, in the home of a lover of classic furniture or offered at the occasional auction house. The other form of Knoll sofa is recognizable by many people. Its design is now widely recognized as an emblem of the modern movement in furniture.
The earlier Knoll sofa may also be spelled Knole, and this was an unusual piece that had one to two cushions for seats, and arms that were about the height of a high back. These were angled slightly away from the seating space, and the arms could occasionally be tied behind the back of the sofa to keep them up, or alternately they can drop down to provide extra space to stretch out and rest or sleep. Designed in the 17th century, the Knole sofa of this type continues to fascinate people.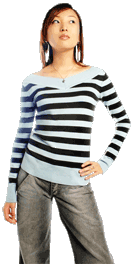 It is occasionally possible to find Knoles in antique stores, or to purchase one new. Due to extra moving parts, and the infrequency of demand, the Knole is typically not cheap. Yet some people adore the style and have them custom-made, which is a rather expensive choice. The adorer of antique seating can find the occasional one on auction sites.
Just as the early Knole represents its own take on the fashions of the 17th century, the 20th century Knoll sofa added an indelible and not soon to be forgotten visual design to sofa construction. The designer of this sofa is indeed known and is Florence Knoll, the 2002 National Medal of Arts Winner, though the recognition is late in coming since she designed her sofa in the 1950s.
The classic Knoll sofa has three cushions across with slightly padded backing, and minimal thin arm rests. The sofa, instead of sitting on a plush interior that hides its supports, sits on metal legs. In the 1950s and later, the simplicity of the design was very much praised. Though it differs from plusher sofa types, many can attest that the Knoll sofa was fairly comfortable too. For a time, its design was discarded especially in the last decade or two of the 20th century, but it has now made quite a comeback in popularity.
People can buy the real Knoll sofa, but price can be pretty amazing. The standard design can cost slightly over $8000 US Dollars (USD), depending on fabric choice. There are knock-offs of the design however, which can sell for about an eighth of that cost. Ironically, it may be cheaper to buy an antique or custom-made classic Knole than it is to buy a real modern Knoll today.
AS FEATURED ON:
AS FEATURED ON:

Woman with hand on her hip