What is a Kimberly Queen?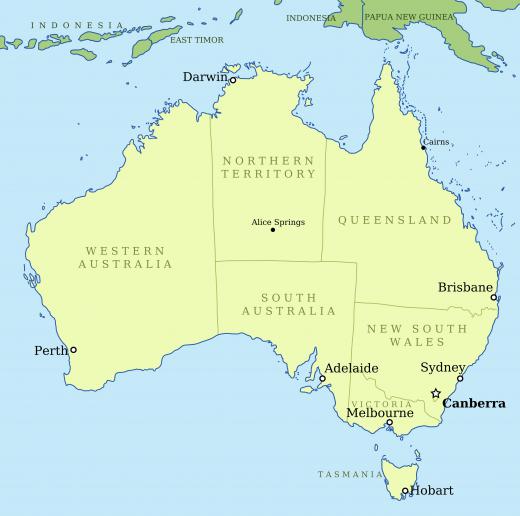 A Kimberly Queen or KQ is a fern native to Australia and grown worldwide as a garden ornamental, as well as a houseplant. Known to botanists as Nephrolepis obliterata, this fern is fast growing and easy to cultivate, making it a good choice for less experienced gardeners, as well as people who want to establish mature landscaping quickly. These ferns can be purchased at nurseries and through gardening catalogs, particularly if they specialize in ferns. It is also possible to propagate them through divisions of mature plants.
This fern, also known as the Australian sword fern, is adapted to the tropics of Australia. It is very bushy and has an erect growth habit, producing long, upright fronds. The fronds are very sturdy and should not bend or snap even in harsh weather. The fern prefers warm, somewhat humid conditions and will grow very fast and spread quickly if it is established in a hospitable environment.
For outdoor gardening, United States Department of Agriculture (USDA) zones nine through 11 are recommended for a Kimberly Queen fern, and the ferns should be planted in an area with bright, indirect light, as the ferns cannot tolerate direct sunlight. The soil should be of medium quality with good drainage, and the ferns prefer to be kept slightly moist, but not wet. Kimberly Queens can be used as specimen plantings or grown in masses and are well suited to foundation planting. One thing to be careful of is the slightly invasive nature of these ferns; they will keep spreading as long as they are healthy and may threaten native plants.
Indoors, Kimberly Queen ferns grow well in containers in bright, warm areas of the house. It is important to monitor the soil carefully, as indoor conditions may cause it to retain water or dry out more than expected. The fern should be kept away from heaters, and because a Kimberly Queen can be appealing to pets, people with pets may want to consider positioning the pot on a pedestal or another high location.
People who live in climates where the summers are warm and the winters are cool can try overwintering a Kimberly Queen indoors in a container and moving the container back outdoors in the warm season. Ferns and other plants in containers can add to the landscaping and may also be used on patios and decks to add some greenery, dampen noise, and contribute to privacy.


By: Tupungato

The Kimberly Queen is a fern that is native to Australia.