A dustbin is a container which is designed to hold refuse until it can be removed or otherwise disposed of. The term "dustbin" is generally used in British English; other terms for the same type of container include trashcan, rubbish bin, garbage can, or litter bin. Many people are familiar with dustbins in some form of another, since the need to control refuse is common to most communities around the world.
There are various styles of dustbin, designed for specific uses. Household dustbins tend to be small, so that they can fit in a variety of places, while curbside bins are larger, allowing people to transfer rubbish from indoor dustbins into larger outdoor ones for periodic collection. In addition to basic dustbins for home use, it is also possible to see especially large versions and dumpsters for industrial use.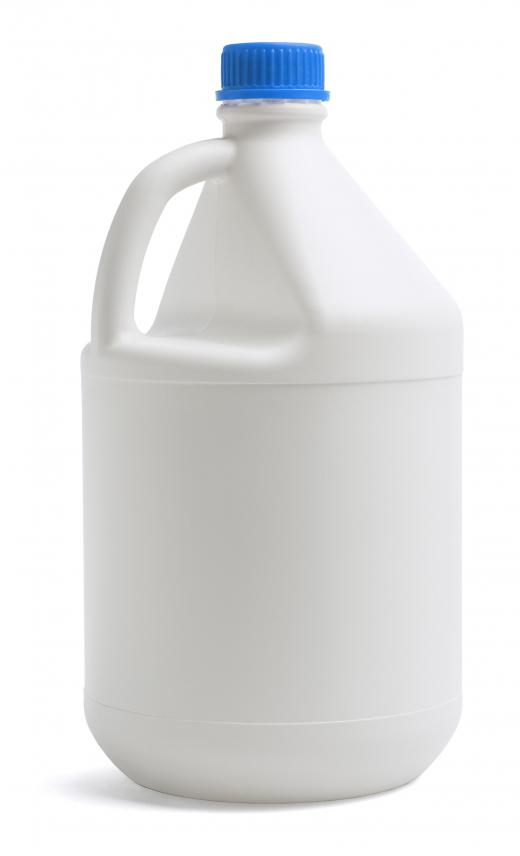 Many people use the term "dustbin" to refer specifically for a container for unwanted garbage, differentiating a dustbin from a recycling container or a greenwaste bin. In many communities, growing concerns about the generation of waste materials have led to a diversity of dustbin options, encouraging people to recycle goods whenever possible, rather than tossing them in the garbage to be burned or buried in a landfill. One interesting side effect of this is the shrinking of dustbins; in many areas, dustbins are much smaller than recycling and greenwaste bins, to encourage people to reduce the amount of garbage they create.
In some communities, the "dustbin police" may attempt to enforce recycling, sometimes poring through their neighbors' garbage to search for recyclables, and then confronting neighbors with the incriminating evidence. This practice is frowned upon in some regions, by people who feel that their privacy is violated when people rummage through their garbage, but people who act as garbage police argue that the benefits of their actions outweigh the associated discomfort. By making people understand the importance of recycling by shaming them, dustbin police hope to encourage an increase of recycling in their areas.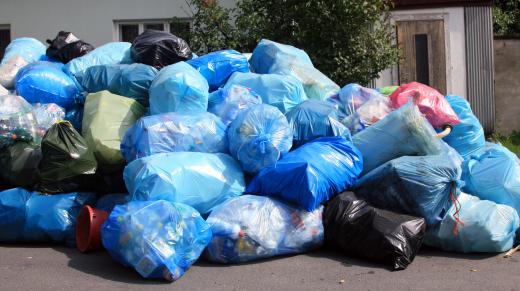 One common problem with dustbins is odor, caused by the leakage of various items while they sit in the dustbin. Often, odor passes through garbage bags and bin liners, and it can cause dustbins to smell distinctly unpleasant after an extended period of time. A soak in baking soda and vinegar can significantly cut down on odor, and people can also use a bleach soak to kill any odor-causing bacteria which may be skulking in the depths of a dustbin.
AS FEATURED ON:
AS FEATURED ON:

By: design56

Dustbins can be periodically cleaned with bleach to kill germs and odors.

By: smuay

In some communities, the "dustbin police" may attempt to enforce recycling.

By: Petr Nad

Curbside dustbins tend to be larger than the ones used for households.

By: RTimages

"Dustbin" is not a term typically associated with the bin used to collect items that are recyclable.