In Victorian and Edwardian times, gentlemen of leisure would collect 'curiosities', which they would display in their 'cabinet of curiosities'. This might be a simple cabinet or a whole room. Shrunken heads, native weapons, pickled two-headed frogs, all might be of interest to the gentleman scholar. Other types of displayables, such as wax flowers, mourning jewelry made of the hair of a deceased loved one, or stuffed small animals such as owls, might be displayed under a glass bell jar.
Today's collector needs a curio box. A curio is a knick-knack, a gew-gaw or a bric-a-brac. Collectibles such as fancy thimbles, watch fobs and tiny souvenir teaspoons all qualify as a curio. The word curio itself is from curiosity and implies something curious and interesting.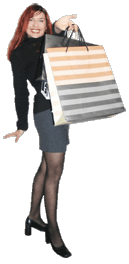 A curio box is typically a small display for hanging on a wall or standing on a table, with many little compartments for organizing and displaying one's small knick-knacks. It is similar to a shadow-box, a glass-fronted box-like frame for displaying small items, but a curio box will usually not be found with a glass front. Curio boxes can be found to hold four items or to handle the most extensive collection. A free standing curio box shaped like an old carriage clock would find a suitable home on a mantlepiece above your fireplace. A curio box with a heavy gilt frame and a picture-hanger back can take the place of a painting above your sofa or on the landing of your staircase.
If you can't find a curio box to suit either a very extensive collection or a collection of unusually shaped items, such as miniature violins, visit your local home supply store and find the materials and know-how to make your own. You can make the curio box as deep or shallow as the items require, and it can be painted to match any décor or even set within a frame.
AS FEATURED ON:
AS FEATURED ON:

Woman shopping