A cruet is a type of small flask which is used to hold liquids. The word "cruet" is used in two senses; first to describe a ritual flask used in religious ceremonies, and also in the sense of a container for condiments such as oil and vinegar. In the sense of a condiment container, cruets are readily available from many home supply stores, and they are sometimes sold along with containers of very high quality oil and vinegar, so that consumers can more easily serve these items at the table.
Traditionally, a cruet is made from glass, although wood or ceramic could be used as well. The advantage to glass is that it is non-reactive, so it will not influence the flavor of the materials stored inside. Glass will also not harbor flavors from condiments past, ensuring that when a fresh condiment is poured in, the flavor will remain untainted. Many people also, of course, find glass cruets aesthetically pleasing.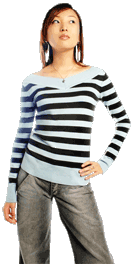 Historically, it is probable that cruets were first used in the ritual sense, although people undoubtedly used similar flasks for condiments at home. Things like holy water and oils used for anointing are often presented in cruets for rituals. By the 17th century, the use of cruets for culinary applications had expanded widely enough to become commonplace and generally accepted.
A typical cruet has a broad, flat bottom, and a narrow neck. The neck is closed with a stopper made from glass, cork, or another material, and it may be flared to make the liquid inside easier to pour. Some cruets have handles for grasping, while others do not, and the glass may be clear or colored and plain or decorated, depending on design and style.
On the table, a cruet can be a very stylish and simple way to present condiments. Presenting condiments in cruets also reduces wastage, as only a small amount of condiment has the potential to go bad at any given time. For people who like to experiment with flavored oils and vinegars, cruets can be quite convenient, allowing people to flavor a small amount of oil at once, and to present an array of flavor options to guests.
In addition to being used to serve things at the table, cruets can also be used for gifts. A small amount of high-quality oil or vinegar in a cruet can make an excellent present, especially if the giver decides to add a flavoring such as rosemary, chili, or lemon, among many others.
AS FEATURED ON:
AS FEATURED ON:

Woman with hand on her hip