What is a Cockroach Trap?
The cockroach is considered one of the most prolific pests, invading homes, restaurants, and businesses across the globe. Cockroaches prefer to live in dark, moist, warm areas, such as in food bins or near human waste. This pest is responsible for transmitting a wide range of diseases from bacteria and respiratory illnesses from its feces. In addition, the cockroach emits a foul-smelling odor that is quite pungent. Although there are many methods of extermination, the cockroach trap is one of the most effective ways to remove cockroaches.
One of the best versions of the cockroach trap is a homemade device. Simply put some moistened coffee grounds, a cockroach favorite, into a glass jar. Then, set the glass jar at an angle and arrange paper towels around the jar to enable the cockroach to reach the coffee grounds. The pests will eagerly crawl towards the jar and climb inside. Since the jar is set at an angle, they quickly fall into the jar; but, because of the slick glass sides, they are unable to climb out again.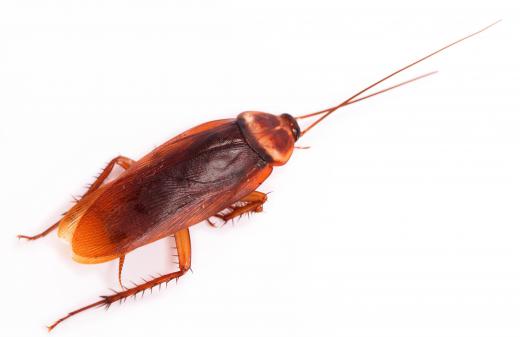 There is another popular version of the cockroach trap that is also an effective do-it-yourself project. The cockroach trap uses a glass jar that is covered with paper towels, giving the pests a secure surface to climb into the jar. The jar also has a Vaseline® and mineral oil mixture spread on the top, inner surface and beer soaked bread, bananas, or peanut butter inside. The cockroaches climb into the jar to reach the food. They become trapped in the mixture, unable to escape.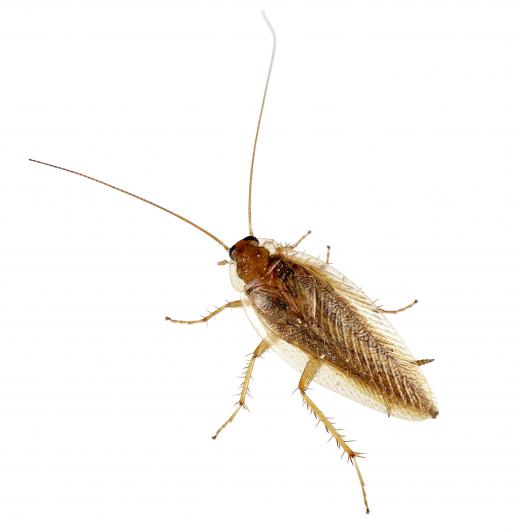 There are several commercial versions of the cockroach trap – for those people who prefer to use a store-bought trap. One form is a metal cage. Since the drain of the sink is one of the places where cockroaches live, the trap is placed over the drain in the kitchen or bathroom sink. The cockroaches crawl into the cage in an attempt to exit the drain and become trapped.
Sticky paper is another commercial form of cockroach trap. It is cheap and easy to use. Simply place the paper in areas that the cockroaches frequent, such as in the kitchen, bathrooms, near the trash, and under appliances. The pests walk onto the sticky paper and become immobilized.
A cockroach trap is one of the least toxic and least expensive methods of removing cockroaches. There are countless variations of these traps. It is up to the affected individual to find the one that works best in her area.
AS FEATURED ON:
AS FEATURED ON:

By: R_R

An American cockroach, also sometimes called a palmetto bug.

By: Mushy

A flying cockroach.

By: Graça Victoria

Vaseline has been used in homemade cockroach traps.

By: smuay

If you are leaving garbage outdoors, make sure the garbage bags are well wrapped and free of holes or tears.

By: Africa Studio

Mineral oil can be used to make a DIY roach trap.