A Betty lamp is a type of oil burning lamp that was used primarily by American colonists during the eighteenth and nineteenth centuries. Its name comes from the German word besser, translated to mean "to make better." The lamp was made with a covered, shallow bowl containing an inner spout that holds a wick. The bowl holds the oil or fat used to fuel the lamp. Betty lamps often had chains or hooks so the light could be elevated.
The design of the Betty lamp is thought to have been inspired by the clay dish lamps used in Europe prior to the eighteenth century. The first Betty lamps had uncovered iron, tin, copper or bronze bowls that held fish oil or scraps of fat and the wicks were made of twisted cloth. The uncovered bowl design had some flaws that may have prevented it from becoming popular. The wicks would absorb more oil than they burned and the uncovered bowl design would cause smoking.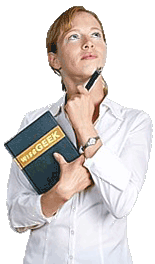 During the early 1700s, the original Betty lamps were redesigned to improve their effectiveness. A cover was added to the bowl to trap the heat and hold in smoke. To increase the efficiency of the oil, a wick holder was included to direct oil drippings back into the lamp bottom so it could continue being used. The new lamp style had a curved handle with a short hook attached to one side of the lamp for hanging, while a pick was added to the other side as a way to remove a fallen wick from the oil. The improvements made the Betty lamp popular among American colonists.
The first mainstream Betty lamps were made from iron. A specialized tin version, named the Ipswich Betty lamp, was made around 1800. It was handheld rather than hanging and was attached to a candle stand. Other versions of the lamp were constructed of bronze or copper.
The Betty lamp was one of the main staples of colonial home décor. Colonists would often build wooden lamp stands to elevate the lamps in order to light an entire room. Some homeowners used large pieces of iron or wood to prop the lamps on.
After the mid-nineteenth century, the Betty lamp began to lose its popularity. Around 1850, it was replaced by the more efficient tubular kerosene wick lamps. Antique Betty lamps are often sold as historical collectors' items. Betty lamps are still produced with the same design; however, the modern version is filled with olive oil, vegetable oil, or kerosene and is typically used for decoration rather than function.
AS FEATURED ON:
AS FEATURED ON:

Woman holding a book