What can I do About a Neighbor's Barking Dog?
A neighbor's barking dog can strain the nerves. If you work from home, or if the dog barks relentlessly through the night, it can make home seem like a place where rest or peace are seldom an option. There is about as much advice on how to quiet a neighbor's barking dog as there are barking dogs in the world. Since some neighbors may respond hostilely to your suggestion that they quiet their dogs, you may need to approach the situation in a more passive and friendly manner.
Take stock of what you know about your neighbor. If he or she is the friendly sort, a direct approach may work best. Sometimes the neighbor is unaware of the problem, especially if the dog is left outside when the neighbor is at work. Gather up some information to help the neighbor out. There are a variety of collars, shock collars, and citronella collars (for the neighbor who thinks shock collars are cruel, or if you think they are), which will help teach the dog not to bark. As a gesture of friendliness, offer to provide such a collar, if you think the neighbor won't buy one.
Also get a list of dog trainers in the area that specialize in teaching dogs not to bark. Don't forget to recommend crating dogs indoors, if they are left outside all day. This can minimize the degree to which you hear the neighbor's barking dog, if you are sharing yard fences instead of apartment or townhouse walls.
When the neighbor is friendly, simply visit them when they are home and express how the neighbor's barking dog makes it impossible for you to live peaceably in your home. Especially when the dog barks incessantly, or barks every time you enter your yard, you might want to record a few minutes and emphasize that this is what you hear all day and/or all night. Offer them the list of resources and ask them nicely to remedy the problem; do not swear, become aggressive or threatening. The goal of first contact is to establish a friendly conversation. If you can, enlist another neighbor who is also bothered by the noise.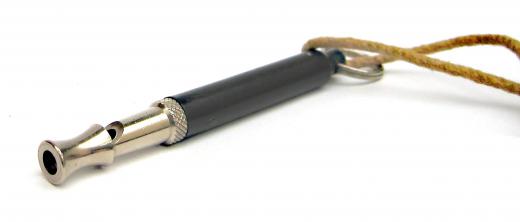 If you feel the neighbor is unsafe to approach, or when he or she doesn't comply with your request to remedy the situation, you have a few options. For the unapproachable neighbor, consider leaving an anonymous note requesting the owners do what they can to keep their dogs quiet. Include a list of resources/solutions so the neighbor has ways to solve the problem.
Next, if you have a homeowner's association (HOA), study rules regarding pets and nuisance behaviors. If a neighbor's barking dog violates HOA rules, let your HOA know, and list the steps you have taken to solve the issue. When you start involving authorities, it helps if you've kept all contact with neighbors friendly and non-threatening, so your behavior isn't seen as a problem.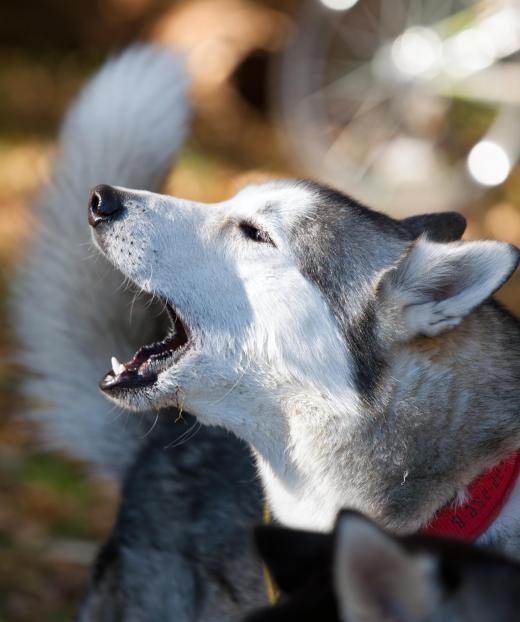 When you don't have an HOA, check city laws governing noise levels, barking pets, or nuisances. When these laws exist, contact the authorities, generally your police department. Do not call 911, since a neighbor's barking dog is not an emergency. Call the police department or animal control during regular business hours on their business phone number. You may want to check back with the more approachable neighbor if the problem of the neighbor's barking dog has not been remedied. Give about a one to two week interval, after first contact.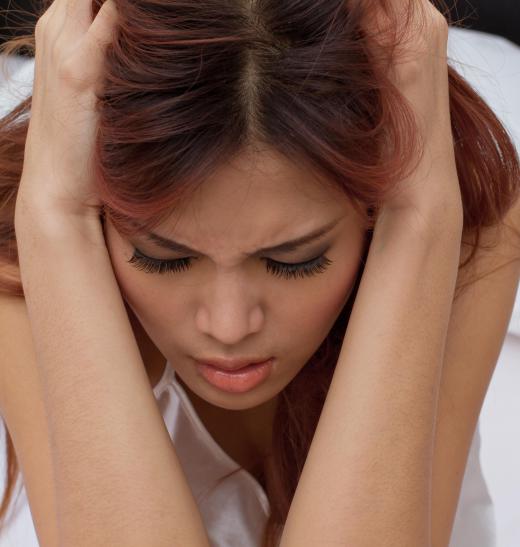 Do not respond by making threats to the neighbor, violating noise ordinances (like blasting music at the dog at 2 AM), or showing up at the neighbor's house every day to complain. If you do this, the neighbor may complain to the police about you instead. A lot of times police won't respond to an initial complaint, so keep a log and a recording of the dog(s) to give to police when you complain again. Show what actions you have taken, and again try to get another neighbor to also complain.
You can also try a few things to stop the dog yourself. Blow an inaudible dog whistle. Find out the dog's name and call out to it to be quiet. Praise it when it is quiet. There are a few inaudible anti-barking devices you can install in your yard, but some dogs ignore these.
Finally, when authorities don't address the problem, you can sue in small claims court, though this may be a hassle. Usually the path of least resistance is best: help the owner pay for anything to help quiet the dog. This may be the quickest way to solve the problem.
AS FEATURED ON:
AS FEATURED ON:

By: Sergey Lavrentev

Asking a neighbor to keep his dog in an indoor crate when he is not at home can help solve the barking problem.

By: Edsweb

Blowing a dog whistle might deter some barking dogs.

A dog.

By: Sergey Lavrentev

An anonymous note about barking dog might work best for an unfriendly neighbor.

By: 9nong

A barking dog may cause a great deal of stress for people in the neighborhood.