White goods are household items of two distinctly different groups. Household linens are most commonly referred to as white goods, but this term can also refer to major household appliances, such as the stove and refrigerator, which are often factory-finished in white enamel. It is common to refer to all household linens as white goods, hence the ever-popular department store "white sale."
Linens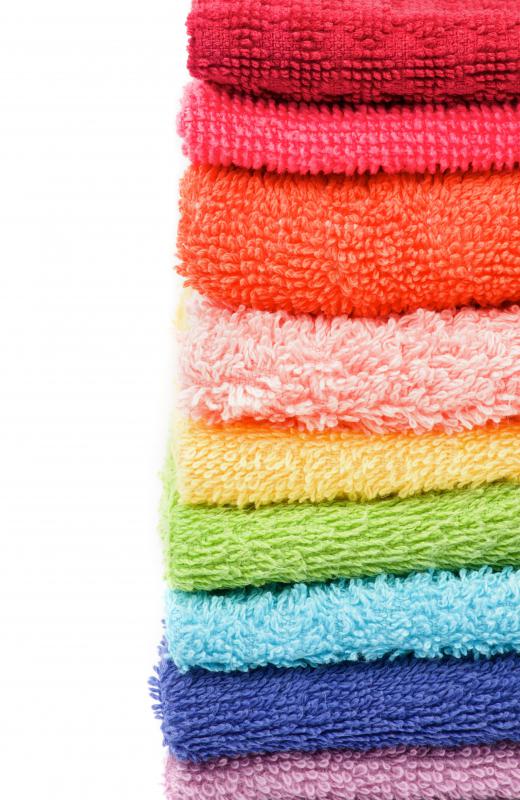 Many people are familiar with department store white sales. These sales are given this name because they place their inventory of white goods such as sheets, towels, bedspreads, pillowcases and other linens on sale. This type of goods encompasses nearly every common household item made of fabric. Originally, these items were made of white cotton or linen fabric. Although modern white sales do not limit their repertoire of goods to those that are white, the name has stuck.
Appliances
White goods also can be the household appliances that accomplish everyday housekeeping tasks, whether active or passive. This type of goods typically includes all the large, typically electrical appliances in the home. A refrigerator, stove, washer, dryer and dishwasher can all be called white goods. Other appliances such as hot water heaters and air conditioners also are included in this category. The proper and environmentally friendly disposal of these appliances is sometimes called white goods recycling.
Usage by Region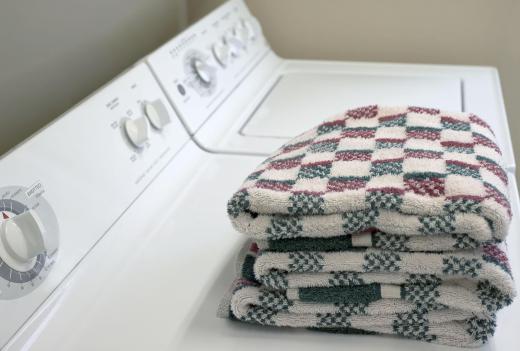 The different uses of the term can vary from one place to another. In the United Kingdom, for example, the more common usage is in reference to household appliances. In the United States, however, it is more often used to refer to linens. In other countries, either usage might be more common — or the term might not be used at all.
Similar Expressions
There are several similar expressions for other types of goods. Small household appliances, such as microwaves, toasters, blenders and coffeemakers, are sometimes referred to as brown goods. Pieces of large equipment used in construction or manufacturing are sometimes called yellow goods. The term "gray goods" is used to describe either the unfinished material that is used to make white goods or branded goods that are sold by someone who is not authorized to sell them in that area — a derivation of the term "black market." Products that are environmentally friendly might be referred to as green goods.
AS FEATURED ON:
AS FEATURED ON:

By: zhekos

Towels and bedding are considered "white goods."

By: Ljupco Smokovski

Even large household appliances are sometimes referred to as "white goods."

By: Ghost

Washers and dryers may be referred to as "white goods."

By: Superingo

"White goods" may include a kitchen stove.