What are Venetian Blinds?
Venetian blinds are a type of window covering, nearly always found on the inside of the window. They serve the purpose of blocking out external light (hence the name blind), as well as hiding the inside of the structure from exterior viewing.
These blinds are slatted, consisting of a number of long horizontal strips attached in rows. In the modern world, Venetian blinds are nearly always made of metal or vinyl — wooden varieties exist, but these are now referred to as wooden blinds. The slats are usually connected with string such that they may be turned to either allow light to pass through them by becoming parallel with the window-sill, or else turned flat to block light from the outside. Usually the turning of the slats is accomplished by rotating a metal or plastic piece found at the upper-corner of the blinds. A string or pull allows the blinds to be raised, as well, removing them entirely from obscuring the window.
Mini blinds are a type of Venetian blind which use very narrow slats, often used to make a tighter connection and keep more light out. Vertical blinds are similar to Venetian blinds, in that they use slats to keep the light out, but the slats are arranged vertically rather than horizontally.
Slat blinds as a class can be contrasted with solid blinds, which are made to roll up or pull out of the way, but cannot be adjusted to let light pass through them while remaining in place. Solid blinds are often looked at as being a more classy variant of window covering, while Venetian blinds are often considered to be a more economical version.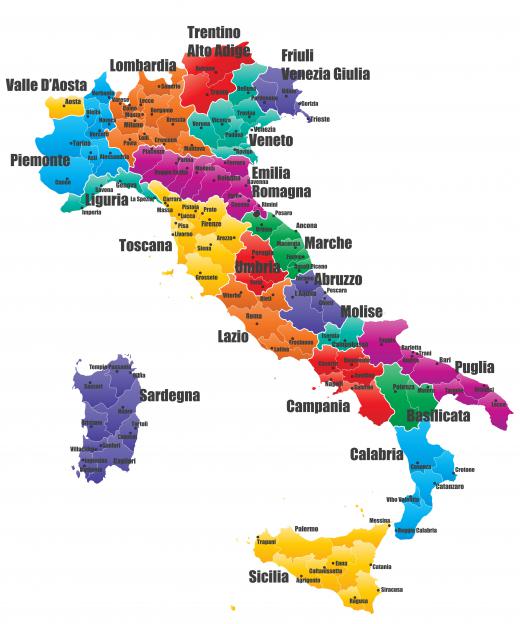 Venetian blinds were created sometime in the late 18th century, most likely in or near Venice, Italy. A U.S. patent (#2,223) was awarded to John Hampson of New Orleans in 1841 for a method to adjust the angle of the slats on these blinds — the method still in use today.
AS FEATURED ON:
AS FEATURED ON:

By: davidyoung11111

Venetian blinds were most likely created in or near Venice, Italy.

By: willypd

Venice is a city in northeastern Italy, at the top of "the boot."