What are the Uses of Powdered Borax?
Powdered borax has numerous household uses for cleaning, deodorizing, and pest control. The powder contains a naturally occurring mineral substance called sodium tetraborate, which is a combination of sodium, boron, and oxygen, with no phosphates or chlorine. It can be used for boosting laundry detergent, deodorizing the bathroom, washing dishes, and a general purpose cleaner. Powdered borax is also useful for killing ants, fleas, roaches, and weeds.
One of the common uses for powdered borax is to improve the cleaning power of laundry detergent by adding it to the washing machine along with the detergent or using it as a presoaking agent. Its natural properties help remove tough stains from clothing, like those from grease and grass, and it is gentle enough to use on baby clothes. The powder softens hard water, deodorizes clothing, and is a safe alternative to bleach.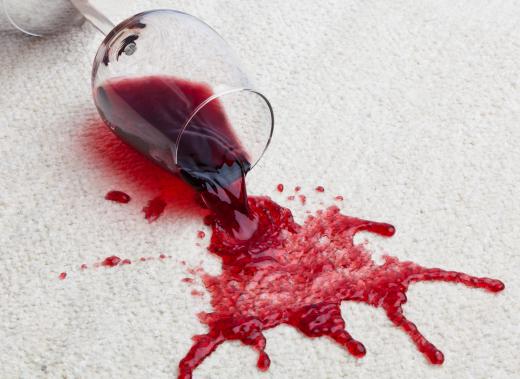 In the bathroom, powdered borax can be used to deodorize and clean various surfaces. Many people use it as a natural, environmentally safe option instead of harsh chemicals because it can remove dirt, hard water deposits, and soap scum. The powder can be poured into the toilet bowl to help clean the inside of the toilet. One can also mix it with dishwashing liquid and water to make a solution that can get rid of mold and mildew on tiles.
Powdered borax can be effective for removing grease and residue from dirty dishes as well as reducing water spots and film on them. For use in a dishwasher, the powder would be poured in the bottom of the dishwasher just prior to starting the wash cycle. When hand washing dishes, the powder can be sprinkled on the items and wiped with a wet washcloth or sponge.
When mixed with water, powdered borax can be used as a general purpose cleaner. One can use it to wipe down counters, get stains out of carpets, mop hard surface floors, and deodorize garbage cans. Also, it can remove urine odors from mattresses and diaper pails.
Another use for powdered borax is for killing insects. In order to kill ants, roaches, and fleas, one can use just the borax or mix it with an equal amount of powdered sugar. The powder can then be sprinkled around baseboards, cupboards, cracks in the wall, or anywhere that the pests cause problems. Also, to kill ants, one can sprinkle it around the foundation of the house. It might be necessary to keep children and pets away from the powder being used for pest control.
Additionally, powdered borax has various functions for plants. For one, it can kill weeds by sprinkling the powder in areas where one does not want weeds to grow, although it should be kept away from plants that one would like to keep alive. Also, the powder is useful for drying cut flowers. To do this, one would sprinkle the powder in a container, lay the flowers in it, and cover the flowers with more powder. After about a week, the flowers would be dried and preserved.
AS FEATURED ON:
AS FEATURED ON:

Powdered borax can be used to remove carpet stains.

By: Vidady

Powdered borax.

By: Sinisa Botas

A laundry detergent made with borax.

By: Kayros Studio

Borax is often used to brighten laundry.

By: R_R

Borax can be used to help deter or kill cockroaches.

By: Artanika

Powdered borax can be used while washing dishes.

By: afxhome

Powdered borax can be used to clean the inside of a toilet bowl.