What Are the Pros and Cons of Vinyl Ceiling Tiles?
Vinyl ceiling tiles are a common option when it comes to creating a durable and pleasant ceiling within both residential and commercial spaces. Tiles of this type offer a number of benefits, including a relatively low cost, a wide selection in terms of color schemes, and easy maintenance. While there are advantages to using vinyl ceiling tiles, there are also a couple of possible liabilities that should also be taken into account before settling on this particular option.
In terms of benefits, vinyl ceiling tiles are typically much easier to maintain than tiles made from other materials. The durable nature of the vinyl itself allows the tile surfaces to be cleaned without a lot of trouble, using basic cleaning materials. In addition, most tiles of this type are treated to allow the surfaces to project a slight amount of sheen. This is helpful in reflecting light in the space, making the room more inviting. Since vinyl ceiling tiles are available in a number of colors, it is relatively easy to change the look of the room by simply changing the color combination of the individual tiles used in the ceiling design rather than having to repaint the walls.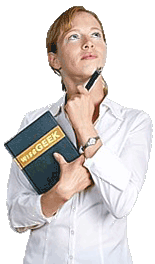 Price is also another benefit of vinyl ceiling tiles. In comparison to some of the other tile options, vinyl offers a solution that is relatively inexpensive without looking cheap. The end result is the ability to install a new ceiling that looks great even if the budget is a little tight. Since the tiles come in a variety of colors and patterns, it is possible to create just about any type of ceiling pattern desired without spending a lot of money.
There are also a few potential drawbacks that should be taken into consideration when considering the use of vinyl ceiling tiles. Tiles of this type don't tend to offer the acoustical benefits provided by other materials used as ceiling tiles. While this may not be a real issue in a home, it could make a difference in a commercial setting. In addition, exposure to extreme conditions may cause the tiles to warp more easily than other materials. For this reason, it is important to take into consideration factors such as extreme temperatures, as well as exposure to humidity when selecting ceiling tiles. Doing so will make it easier to determine if vinyl ceiling tiles are the best solution for a particular situation.
AS FEATURED ON:
AS FEATURED ON:

Woman holding a book