What Are the Most Common Maize Pests?
Maize is a type of grain that belongs to the Poaceae — previously called Gramineae — grass family. In the United States and many other English speaking countries, maize is called corn. Many countries including the U.S. cultivate maize as a food source. One of the challenges of growing these crops is the presence of maize pests. Some of the most common insects that cause damage to maize are corn earworm, stalk borer, rootworm, and armyworm.
Corn earworm is the larva of a moth known as Helicoverpa zea. The larvae often have green, yellow, or black colors. All earworm larvae have black stripes which run down the length of the larva. This type of pest is indigenous in North America, and will feed on many plants in addition to maize.
True to its name, corn earworm feeds on the fleshy portion, or "ears", of maize crops. Earworm larvae tunnel directly into maize ears. This type of pest often consumes the maize kernels from the tip all the way to the cob, and completely destroys the edible portion of the maize plant. Larvae from the earworm are very widespread, and are considered to be one of the most destructive maize pests in the United States.
Stalk borer insects are the larvae of the Papaipema nebris moth. These maize pests are commonly found in the eastern United States and Canada. Young stalk borer larvae are dark purple or black, and have white stripes on both ends. These particular pests enter maize at either the base or the top of the plant, and tunnel into the center of the stalk. This tunneling can severely damage maize stalks, and completely kill small maize plants.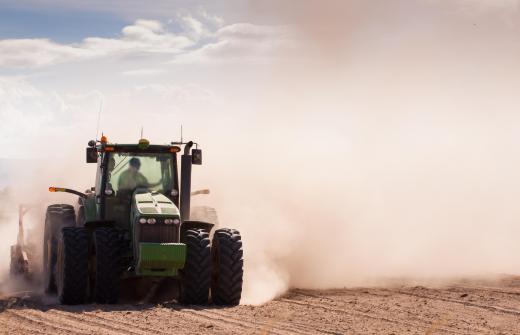 Rootworm, also called Western corn rootworm, is a pest found in the American Midwest. Unlike the previous two maize pests, rootworm is not the offspring of a moth, but is the larva of a beetle known as Diabrotica virgifera virgifera. These pests are usually an off-white color and have dark red or brown heads. The rootworm larvae attack the roots of maize plants. This can weaken the plant and cause the kernels to become underdeveloped and inedible.
Armyworm is the larva of the Pseudaletia unipuncta moth. Young armyworm larvae have a pale green color with longitudinal stripes. This pest is most often found in the states of Arizona, New Mexico, and California. It is also common in Canada, west of the Rocky Mountains. Armyworm maize pests attack and consume the leaves of the maize plant, and can weaken or kill crops.
AS FEATURED ON:
AS FEATURED ON:

By: branex

One of the most common insects that cause damage to maize is a corn earworm.

By: AZP Worldwide

Stalk borers, rootworms, and armyworms are all common corn pests.

By: Johan Larson

Many countries including the U.S. cultivate maize as a food source.