What are the Different Uses of Bristol Board?
Bristol board is a type of paperboard which is heavier and more durable than normal paper, but thinner than cardboard. It is usually made by pressing two or more layers of paper together, and is available in different finishes. There are many possible uses for bristol board. It can be used to make items such as invitations, tickets, and book covers. Many artists use it for drawing and sketching, and it can also be incorporated into a number of children's crafts.
It is believed that bristol board takes its name from the British city of Bristol, which may have been the original site of its commercial production. Generally, bristol board is made from two or more layers of paper which have been pressed together, thus creating a material which is sturdier than normal paper. It is normally available in both a smooth finish and a slightly more textured finish known as vellum. While it is traditionally white, some manufacturers produce the board in a range of different colors.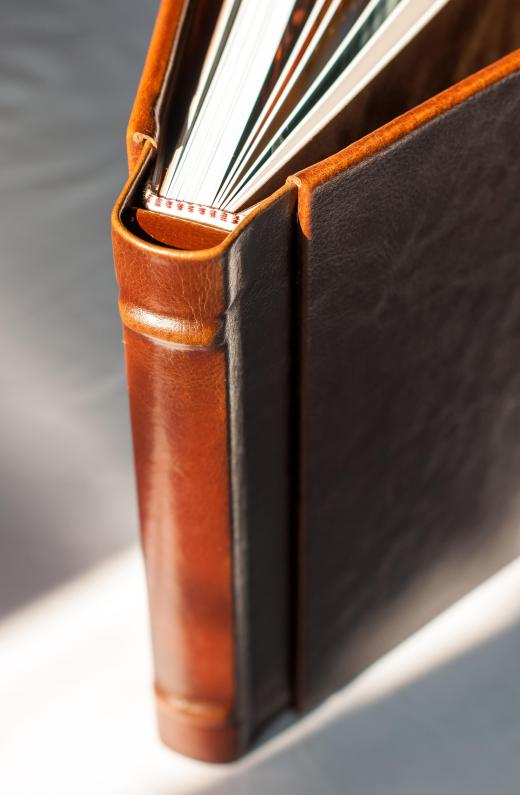 There are a large number of possible uses for bristol board. Due primarily to its durability as compared to normal paper, it has many commercial applications. For instance, it is frequently used to make invitations and other types of stationery. It is also commonly used to make tickets for concerts, sporting events, and so forth. Furthermore, publishers sometimes use it to make covers for paperbacks and pamphlets.
Additionally, bristol board is a favorite material of many visual artists. The smooth version of the board is often used for drawing and sketching with markers, pens, and ink. With its more textured finish, vellum board is generally more suited to media which need something to "grab on to." Examples of this type of media include chalk, charcoal, crayons, and pencils.
Finally, bristol board can be incorporated into a number of children's craft projects. Many children's art teachers find that the board is useful for making reusable tracing patterns, as it is less susceptible to wear and tear than thinner materials. It can also be cut into strips and used to make a wide array of woven crafts, such as baskets and wreaths. Creative kids and adults may think of a vast number of additional crafts which can be made with the board, such as party hats, finger puppets, holiday ornaments, scrapbook embellishments, and programs for events such as school plays and graduation ceremonies.
AS FEATURED ON:
AS FEATURED ON:

By: SilviuFlorin

Bristol board can be used to create embellishments for scrapbook pages.

By: bogdanserban

Bristol board was originally produced in Bristol, in southwestern England.

By: Theo Malings

A gridded cutting mat makes it easy to cut uniform strips of bristol board for paper weaving.