What Are the Different Types of Weave?
There are many different types of weave that are used for different products like textiles, baskets, and wires, but the basic principle behind all weaving types is generally the same. The weft is the thread or yarn inserted through the the warp, which is another set of yarn tightly fastened on a loom or a frame. Plain weave is the most basic type of weave and is the foundation of all the other types of weave. The weft is made to go over and under alternately through a single piece of unbroken warp. This results in a checkered pattern where the blocks are uniform.
Under plain is also another type of weave, like the rib weave. This weave uses the "one over and one under" pattern of the plain weave, only it is more textured because the weft uses a different fabric from the warp. Most often, the rib weave has a thicker fabric for the weft as compared to the warp, creating that bulky texture and feel to the overall woven cloth.
Some types of weave work with many pieces of warp yarn, not like the plain weave that only uses one. The basket weave is created by lacing two pieces of weft over and under two pieces of warp yarn. It can also use a three-weft-three-warp pattern, sometimes even four. The important thing is to keep the pattern continuously. The pattern the basket weave produces can be emphasized when different colors are used for the weft and the warp.
Similar to the basket weave is the twill weave that also uses many threads of weft. This is one of the types of weave where a weaver weaves more threads over and under the threads of warp. For example, three or four weft threads are laced through two or three warp threads. The twill weave creates a pattern wherein the formed blocks are lined up in a slanted manner.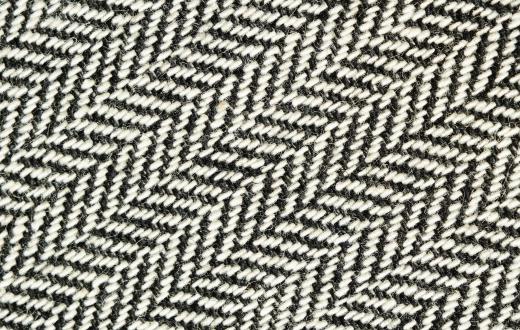 Another type of weave is the satin weave, whose weaving method is quite a contrast to the twill weaves. Usually, the weft thread is made to pass under four pieces of warp thread, but goes over just one piece of warp thread. This results in a very delicate and loose fabric that can easily catch a rip. Aside from satin, fabrics like sateen and charmeuse are made by this weaving method. When it comes to the types of weave, those that have equal ratios of weft and warp, like the basket weave, create sturdier fabrics, while those that have unequal ratios, such as the satin weave, are reserved for making delicate and softer fabrics.
AS FEATURED ON:
AS FEATURED ON:

By: klikk

Satin cloth.

By: katiagen

Sateen fabric.

By: ksushsh

Twill is a type of weave.

By: oscar williams

Plainweave fabrics can be woven using a hand loom.